It's time yet again for another financial report from Nintendo, this time covering the first quarter of the 2020 Fiscal Year, ending June 30, 2020, and it's a doozy of a windfall for the company.
For starters, hardware sales are 166.6% compared to the same period last year, while software sales are up 123%. The latter is important because it means the system's software sales have officially outgrown the 3DS', at 406.67 million units to 384.07 million units. Hardware sales are catching up too – Just over 14 million Switch units are required to be sold for it to outpace the 3DS' 75.87 million.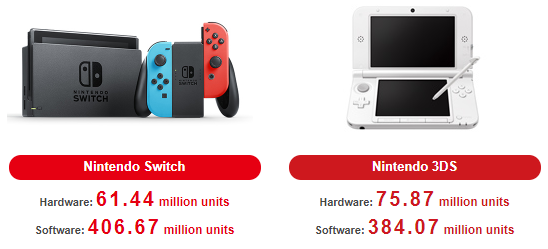 The main reason for the first quarter's success should be pretty obvious – Animal Crossing: New Horizons. While most games tend to slow down in terms of sales after a few months, AC has gone strong, selling 10.63 million units in the quarter, bringing the total up to a whopping 22.40 million units. This means the game is now the second best-selling Switch title, just behind Mario Kart 8 Deluxe.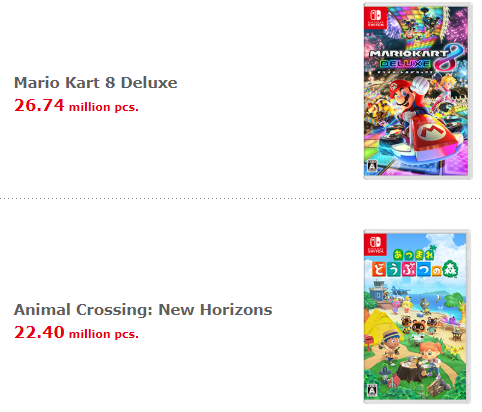 Another successful area for Nintendo is digital sales, which are up 229.9% compared to the same quarter last year. This shouldn't be too much of a surprise, given how COVID-19 has made it difficult for players to go out and buy games physically. Mobile game revenue was up too, but it was a more modest 32.7% increase.
Pokémon Sword & Shield have also hit the 18 million units sold threshold, officially outselling Diamond & Pearl to become the best selling Pokémon titles of the past 20 years. They still have a few million to go to beat Gold/Silver, and over 10 million to best Red/Blue, but it's still quite the achievement.
Finally, both Xenoblade Chronicles: Definitive Edition and Clubhouse Games have officially passed the million units sold mark. The former should prove especially comforting to those former Project Rainfall supporters.
We'll just have to wait and see if this momentum keeps up as we enter the unknown and more competitive wilds that are the second half of 2020.

Leave a Comment