The sun has risen on the latest Capcom Collab for Monster Hunter Rise! Revealed via a dedicated trailer earlier this week, the Amaterasu layered armor for your Palamute is available to download and access now. Getting this Okami themed costume will require completing the Event Quest "Rising Sun?!", where you'll be delivering white wolf pictures on the Shrine Ruins map. Sounds like an easy enough time to ensure everyone can gain Ammy effortlessly.
As noted from that trailer, the costume not only makes your canyne look like the goddess but sound like her too! Animations will also be added that make use of her three Divine Instruments, and add flower blossoms and other effects while you ride your four legged friend. And while it's great to see Issun get in on the fun, let's hope he doesn't start mouthing off mid-hunt…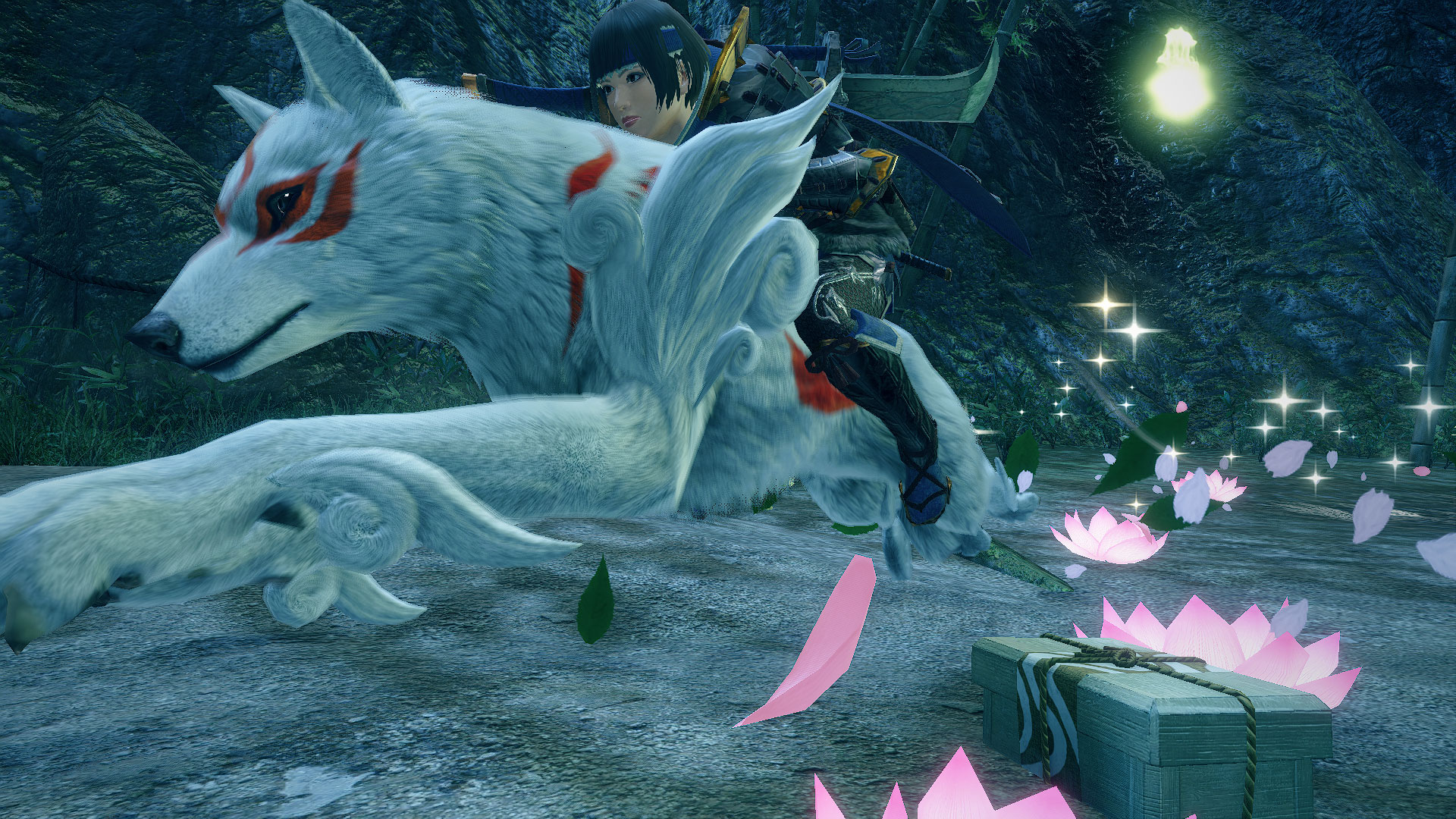 Also added with this latest update is a new Challenge Quest, which will put you against a Zinogre in the Arena. You can access both of these latest additions by heading to Senri the Mailman, as detailed in our very own Monster Hunter Rise Event Quest guide.
You can look forward to more DLC and Capcom Collabs (with there now being three on the way) in the coming months. For now though, expect to see plenty of brush stroked buddies online.

Leave a Comment