Update (7/9/21): The auction for the earlier variant of The Legend of Zelda NES cartridge ended at the bidding price of 870,000.00.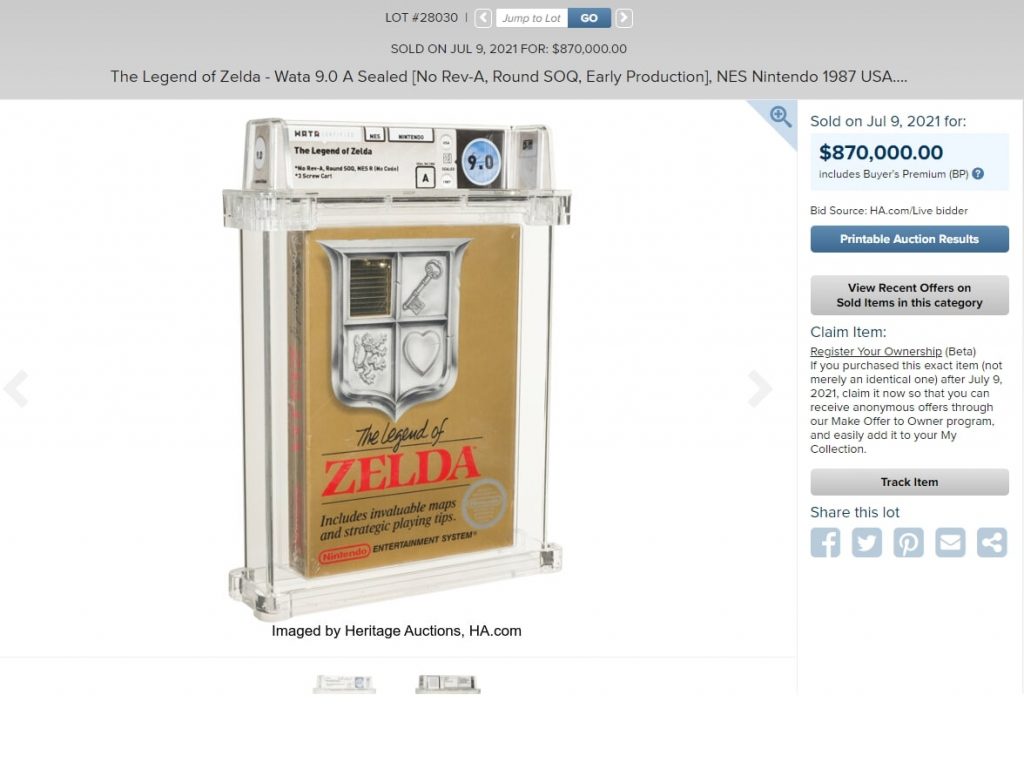 ---
Hardcore Legend of Zelda collectors are no strangers to spending a pretty rupee on rare items, but it's not often you come across a collectible as difficult to find as the Triforce itself. This unique copy of the original Legend of Zelda for NES is currently priced at $115,000, and with another day to go before the auction ends, there's no telling where the value might end up.
This is a sealed, early production copy known as the "NES R" variant, which was "was only produced for a few months in late 1987," according to the listing on Heritage Auctions. The only known variant rarer than this would be the "NES TM" variant, which the listing says it is "widely believed that only a single sealed 'NES TM' example exists, and there is no telling whether or not that copy will ever come to market." That essentially makes this NES R copy "the earliest sealed copy one could realistically hope to obtain."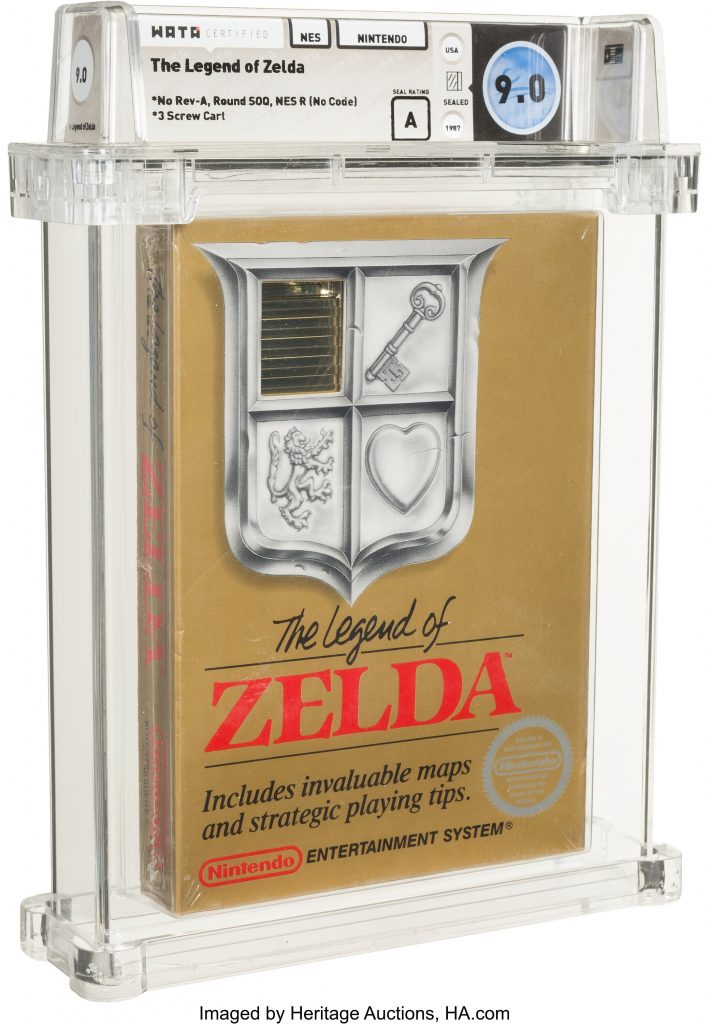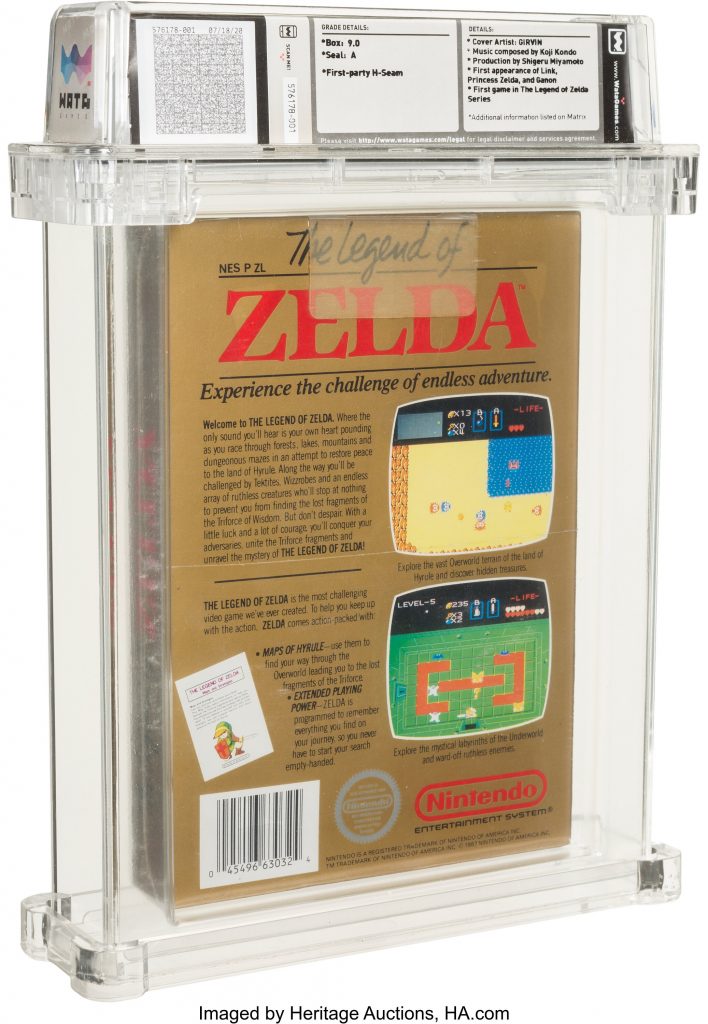 On top of its extreme rarity, the sealed game has also been rated a Wata quality score of 9, which means it's still as good as new. Bidding will end tomorrow, July 9th, so if you're a wealthy Nintendo collector, now's the time to prepare your Giant's Wallet.
We seem to be in an insane era of video game grading and collecting right now, as earlier in the year we reported on a sealed copy of Super Mario Bros. that ended up selling for a whopping $660,000 on Heritage Auctions. The game, which had a Wata quality rating of 9.6, was the fourth copy of Super Mario Bros. ever made and ended up becoming the most expensive video game collector's item ever, with the final price almost doubling that of the Nintendo PlayStation prototype's price of $360,000.
---
Via: Kotaku
Leave a Comment