I'm still reeling from one of the most appealing reveals out of Nintendo's E3 Direct – Super Monkey Ball Banana Mania. Anyone brand new to Super Monkey Ball is in for a treat this October, but a look through its release plans makes it clear this one's aiming for the fans. Depending on your thoughts of DLC and pre-orders, it may just hit the Monkey Target with its bunches of bonuses up for grabs.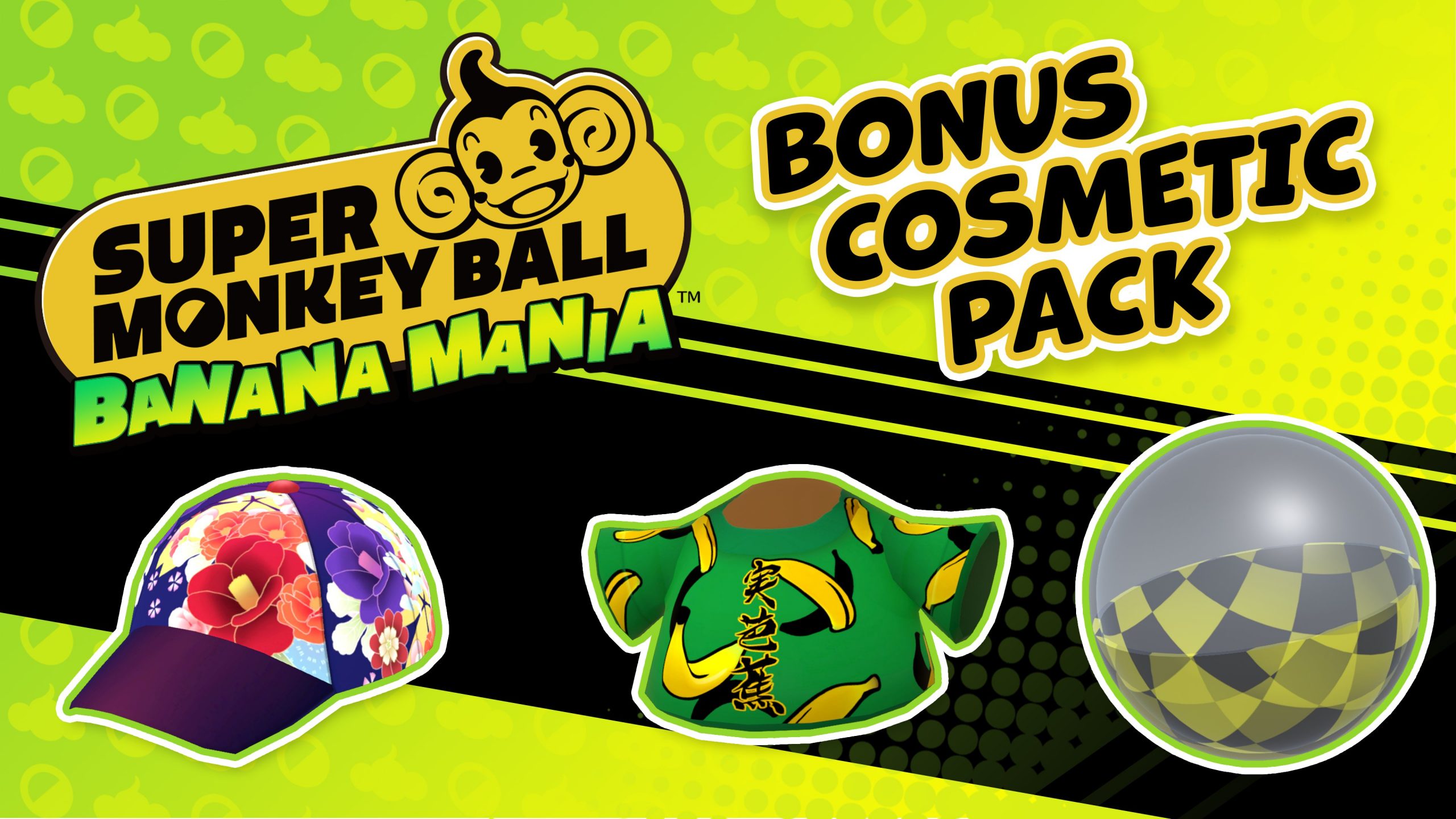 Regardless of what version you're picking up, a pre-order will get you a Bonus Cosmetic Pack featuring ten items. These'll include clothing for the monkeys as well as different styles of balls for them to step and roll in. Pairing that with the Digital Deluxe Edition will keep the cosmetics coming along with four days of early access to the full game beginning October 1st.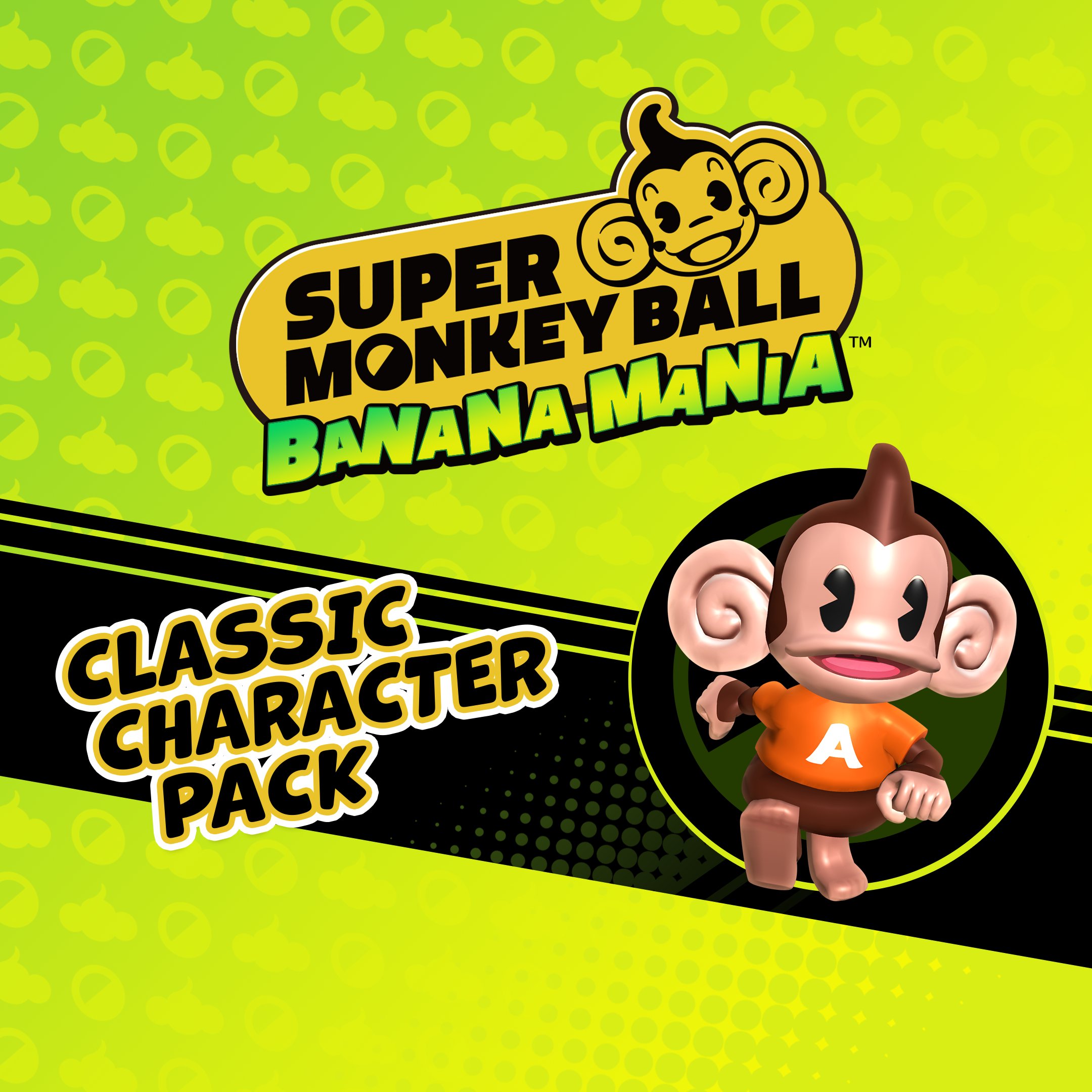 The included DLC will bring back the playable cast's classic visual style from the series' debut, letting you relive those GameCube glory days. You'll also get the classic treatment when it comes to the soundtrack, letting you vibe to the original games' music instead of the updated arrangements. You'll also get a set of pink customization items, and perhaps most interestingly of all the ability to play as three classic Sega consoles – the Game Gear, the Dreamcast, and the Saturn. Wonder where the Genesis is…?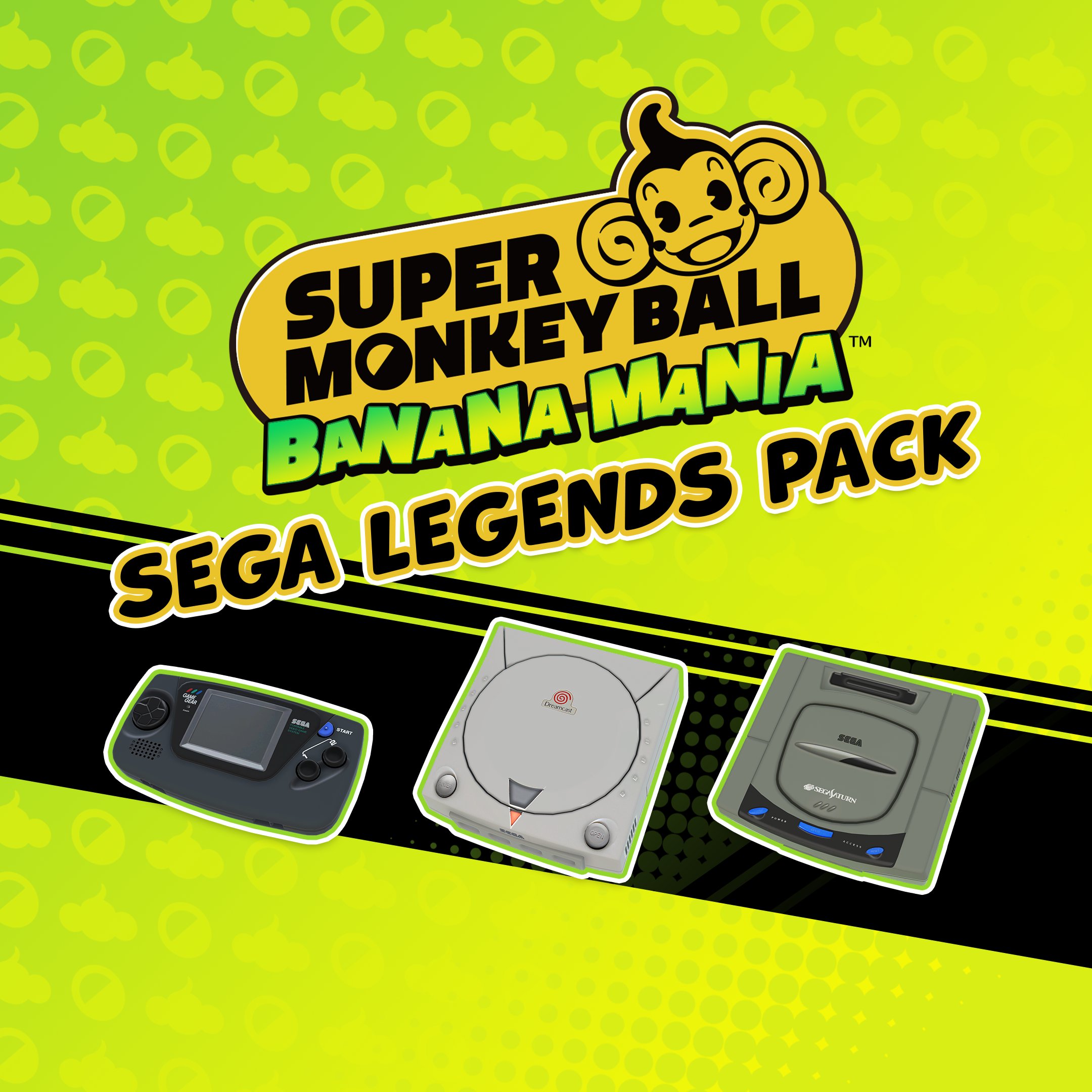 If you don't go for the Digital Deluxe Edition, each of the four included DLC packs (classic monkeys, classic music, pink cosmetics, and Sega systems) can be purchased separately for $4.99 each. Last but not least for you collectors, a physical 20th Anniversary Edition will also be released.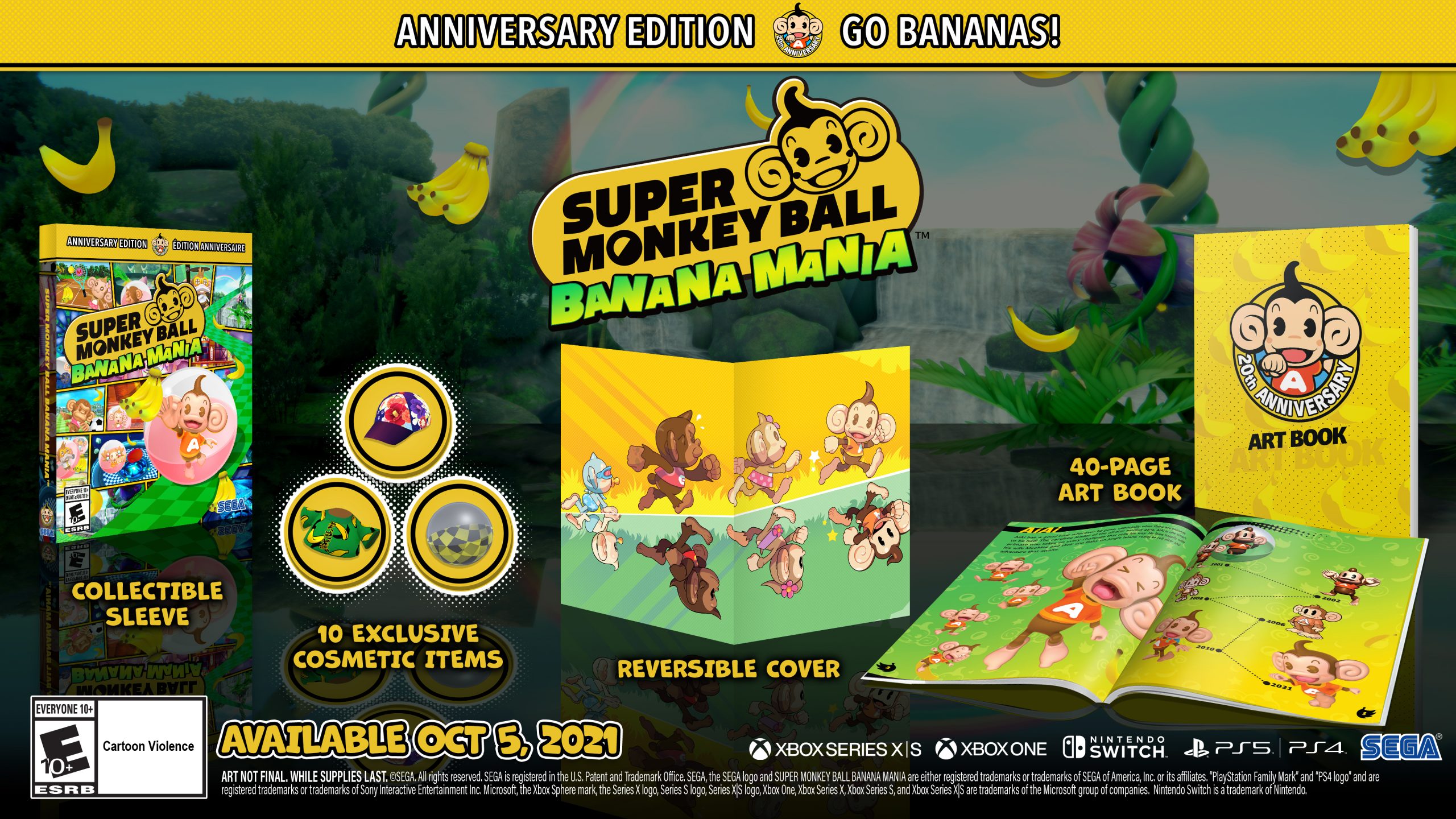 This will get you a special sleeve for the game itself, a reversible cover featuring the cast then and now, and a 40-page artbook to flip through. It will not include the DLC from the Digital Deluxe Edition, but it does look like it has the pre-order customization item pack by default.
No matter which way or console you plan to play, Super Monkey Ball is a series that's come a long way since its arcade roots. Celebrate that legacy when Banana Mania arrives on October 5th for Switch, Steam, and all currently supported PlayStation and Xbox consoles.

Leave a Comment