Last week we got our first real look at Shin Megami Tensei V, and since then further news and more has been coming from Japan. Ranging from voice cast announcements to daily demon showcases, perhaps the best news was that a collector's edition of the Atlus RPG would be on the way. Though that Nahobino Box may remain Japan exclusive, fans in the will have something else to put their macca towards.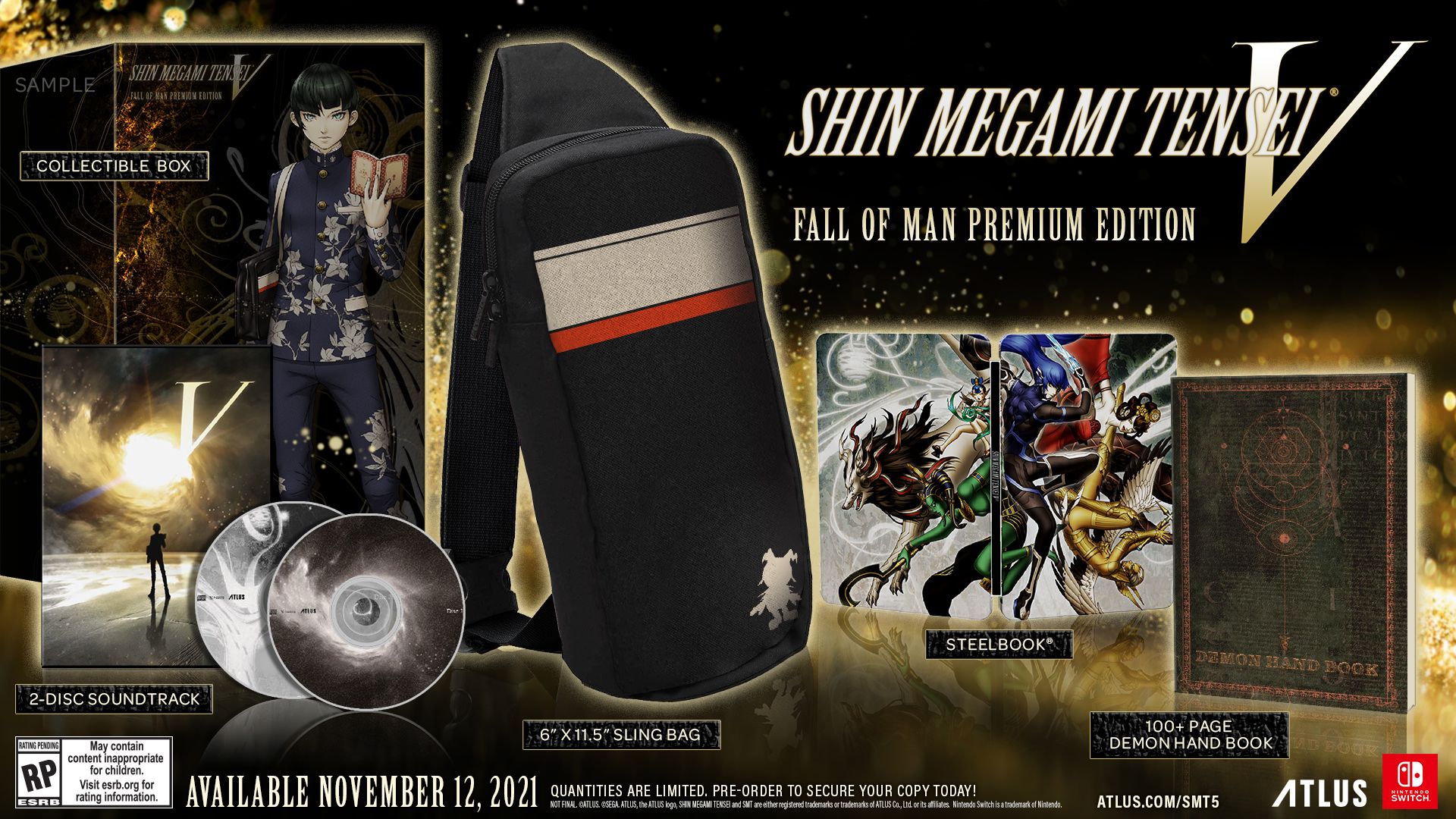 The Shin Megami Tensei V Fall of Man Premium Edition will include the following for $119.99:
Printed Sling Bag inspired by the protagonist's school attire
Steelbook case
Hardcover, 100 page Demon Handbook
2 CD Soundtrack
Collectible Box
I'm loving the Jack Frost detail on the bag, and getting a localized version of the Demon Handbook in particular is great news. For anyone opting for the standard edition of the SMTV instead, you'll still be eligible for the steelbook.
We also have a new trailer showing plenty of gameplay –



Pre-orders for both of these versions open today from participating retailers. Look forward to more news on Shin Megami Tensei V in the coming months, as the end of the world is set for November 12th.

Leave a Comment