Despite the game's lack of presence at this year's E3 Nintendo Direct, Nintendo of America President Doug Bowser assures fans that Nintendo still has plans for Animal Crossing: New Horizons.
In an interview with The Verge published yesterday, Bowser says there is still "more to come" for the game.
"While we didn't talk about it [during the E3 Nintendo Direct], we absolutely have plans going forward to ensure the 33 million people who have islands out there have new and fun activities to engage with," Bowser says. "Look for more to come."
Many members of the Animal Crossing: New Horizons online community were disheartened when no news about a potential content update was announced during Nintendo's nearly-40-minute-long E3 presentation on Tuesday.
At one point during Nintendo's E3 2021 presentation, "ACNH" was the No. 2-trending subject on Twitter in the United States — mostly due to Twitter users expressing their disappointment at the lack of Animal Crossing news.
nintendo when we thought they would announce an acnh update at e3: pic.twitter.com/WJgZbkSirX

— utopia (@utopiacrossinq) June 15, 2021
me waiting for them to announce anything for ACNH😐 #NintendoDirect pic.twitter.com/NnodfWmN5Y

— a n t a y a 🌿 (@antayacrossing) June 15, 2021
Everyone at the end of Nintendo E3 when they didn't announced an animal crossing update #acnh pic.twitter.com/6RLJjvigX9

— Rokushi is canon (@Sabira_arts) June 15, 2021
The topic of Animal Crossing: New Horizons was also brought up to Nintendo Treehouse's Bill Trinen and Nate Bihldorff during an interview with GameSpot.
At 18:53 in the above video, interviewer Tamoor Hussain asks why the game wasn't mentioned at E3 2021 and what the plan for the game is going forward.
"Absolutely there's life in it left," Bihldorff says. "We do still plan to continue to support it with updates. I think, in general, we were so jam-packed with announcements for this Direct that maybe just wasn't the right time for more of it, but we absolutely plan to continue to support it in the future."
New content updates have been pushed out regularly for New Horizons since the game launched last March, mostly adding features to the game seen in its predecessor, Animal Crossing: New Leaf.
The game's earliest updates added gameplay mechanics like ocean diving, an art section to Blathers' museum, visiting other players' islands via "dreaming," and holiday events that weren't packaged in the base game.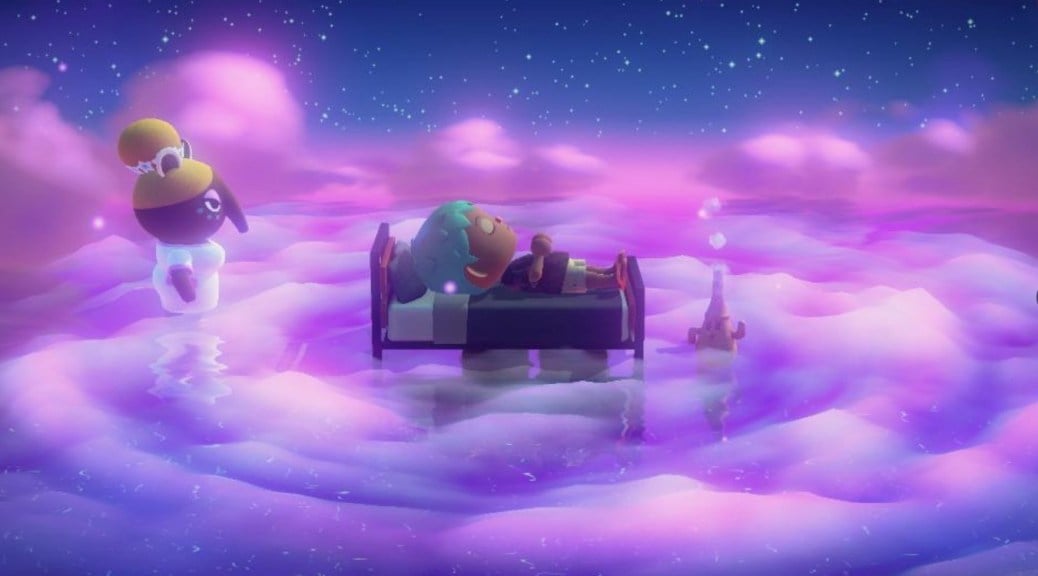 More recently, though, content updates have been focused more on slightly tweaking past events and adding new seasonal objects for players to collect.
Those hopeful for more substantial content updates cite a quote from the game's developers in which they say they hope they can create an update so players can "continue to find new surprises" in the game "two or three years down the road."
Fans of the game have interpreted this to mean the game will continue to see large content updates for two to three years, despite neither the developers nor Nintendo explicitly saying this would be the case.
Leave a Comment