Praise the sun! A new Dark Souls Sif SD PVC statue from First 4 Figures will be releasing this year featuring The Great Grey Wolf. As the iconic enemy stands howling tall, swords of the fallen undead, the Greatsword of Artorias, and an Artorias The Abysswalker's tombstone can be seen surrounding its path. Check out the latest statue from the figure company directly below!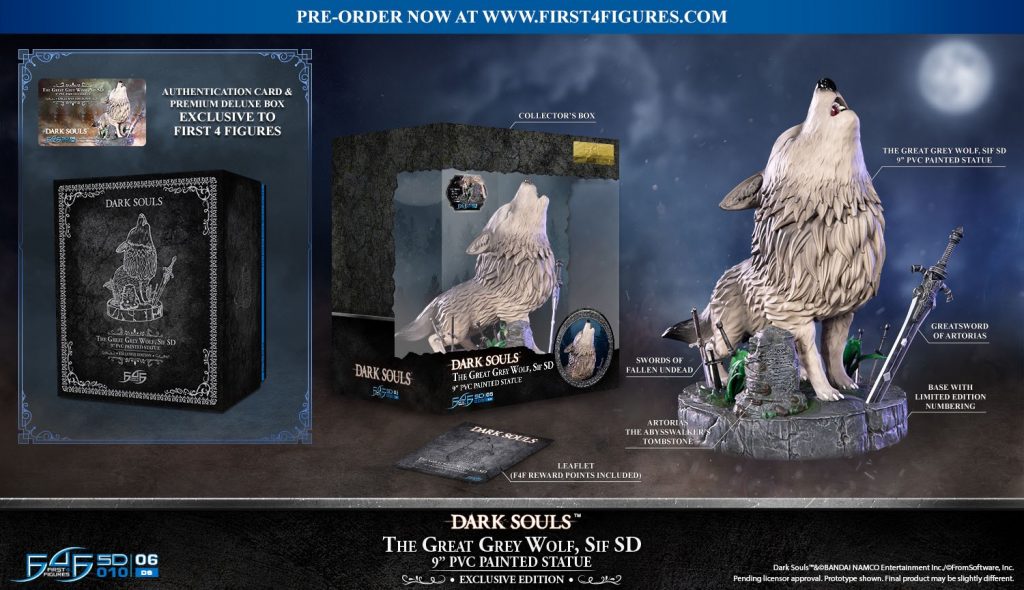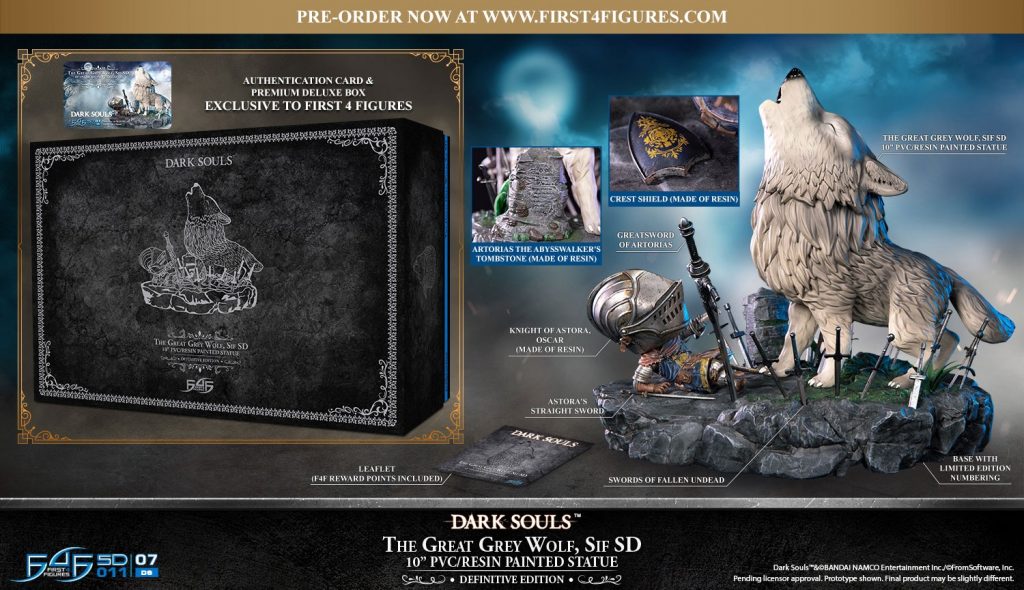 Like many other First 4 Figures, The Great Grey Wolf will come in multiple variants. A Standard edition is in the works and will be available at various retailers. First 4 Figures is currently accepting pre-orders for the Exclusive and Definite editions. The Exclusive edition (limited edition of 10,000) includes a numbered edition of the standard version statue inside a Dark Souls esthetic box, an authentication card, and a classic collector's box. Meanwhile, the Definitive Edition of the statue will feature an extended base containing a fallen Oscar, Knight of Asotra with a straight sword and cress shield.
The Great Grey Wolf Exclusive Edition and Definitive Edition are currently available for pre-order at the early bird special discount of $99.99 and $199.99 respectively until Wednesday, June 23rd at 1 a.m. PT | 4 a.m. ET. After that, the statues increase in price to $109.99 and $219.99, and orders will ship during Q4 of this year.
If you want to try your luck at winning the Definitive Edition version of the statue, First 4 Figures is also hosting a giveaway!
Leave a Comment