Grab your glowbos and get ready to yell "eekum bokum!" The First 4 Figures Mumbo Jumbo figure from the Banjo-Kazooie series is now available for pre-order. Below, fans of the bear and bird's shaman friend can take a look at the two different variants the statue will be available in soon along with the newly announced Crocodile Banjo figure.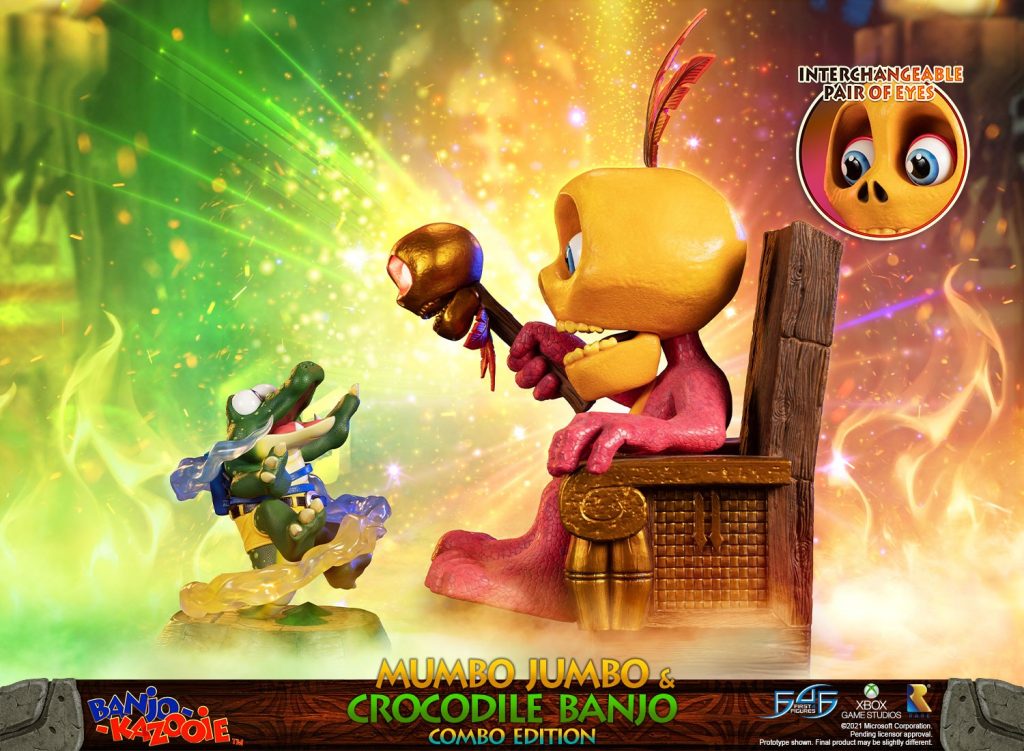 Inspired by his appearance in Banjo-Kazooie and Banjo-Tooie, Mumbo Jumbo wields his magic zap stick as he sits upon the sturdy wooden throne found in the Mumbo Skull locations players come across on their collectathon adventures. While he may just sit humbly and quietly in his standard variant, the exclusive edition of the Mumbo Jumbo figure comes with LED lights and interchangeable eyes. Both the exclusive and standard editions of Mumbo Jumbo will cost $529.99 when they release during the second quarter of this year.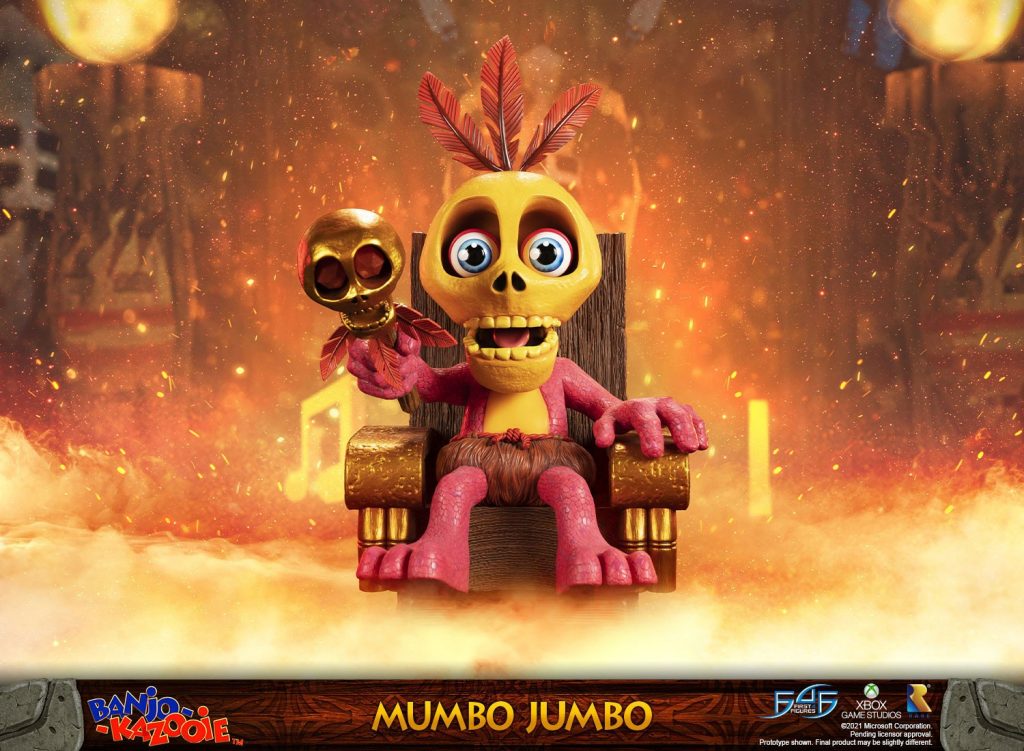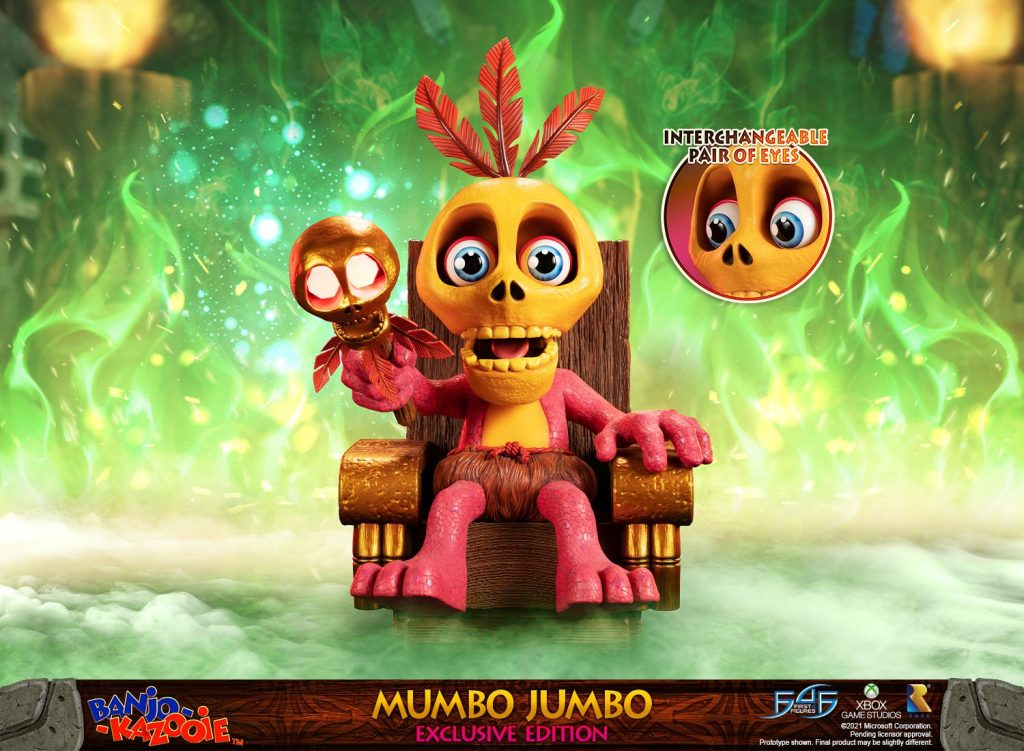 While it may cost a hefty amount of extra mumbo tokens to get, the newly announced Crocodile Banjo figure will see the iconic Bubblegloop Swamp transformation take a physical form for the first time ever. Intended to be a companion piece for the great shaman, the Crocodile Banjo figure will release the same day as Mumbo for $249.99 separately. However, the figure can also be purchased in a combo pack for $699.99.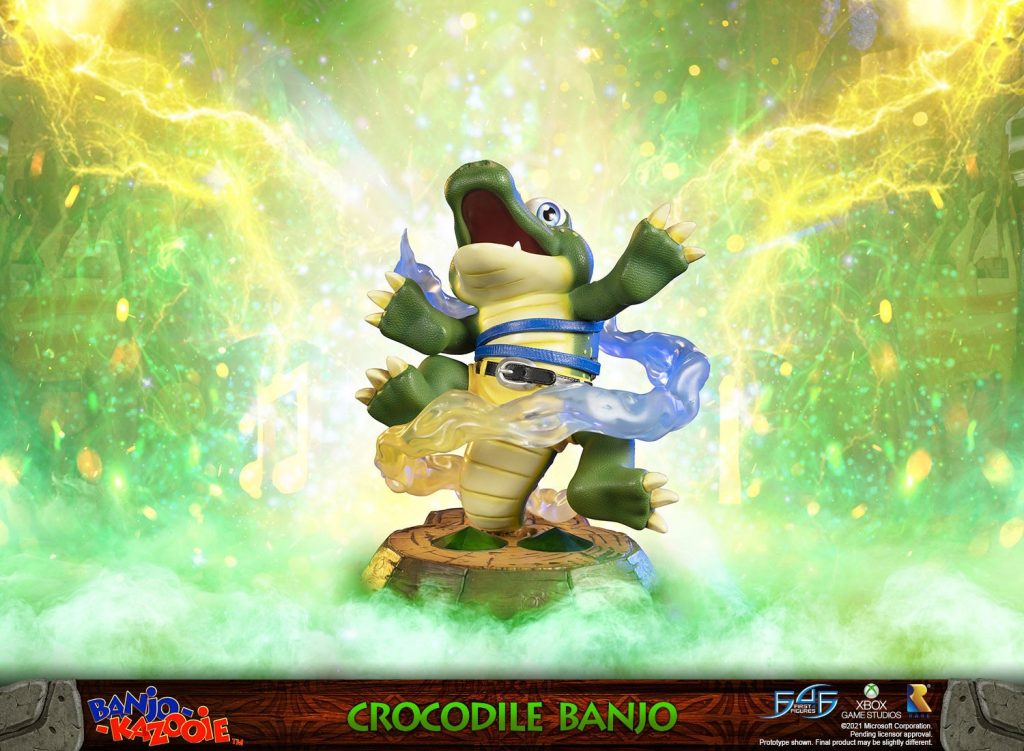 For those interested in picking up Mumbo Jumbo, customers who purchase the figure before Wednesday, May 26th, will qualify for the early bird 10% special discount. You can purchase the First 4 Figures Mumbo Jumbo standard and exclusive editions now along with the more expensive Crocodile Banjo bundle directly on the company's website. "Oomenacka!"
Leave a Comment