At the (severable) tail end of today's Monster Hunter Digital Event, we received a look at the game's content roadmap for the next few months. While there don't appear to be any large-scale updates or new monsters on the list, something else for fans to theorize over was.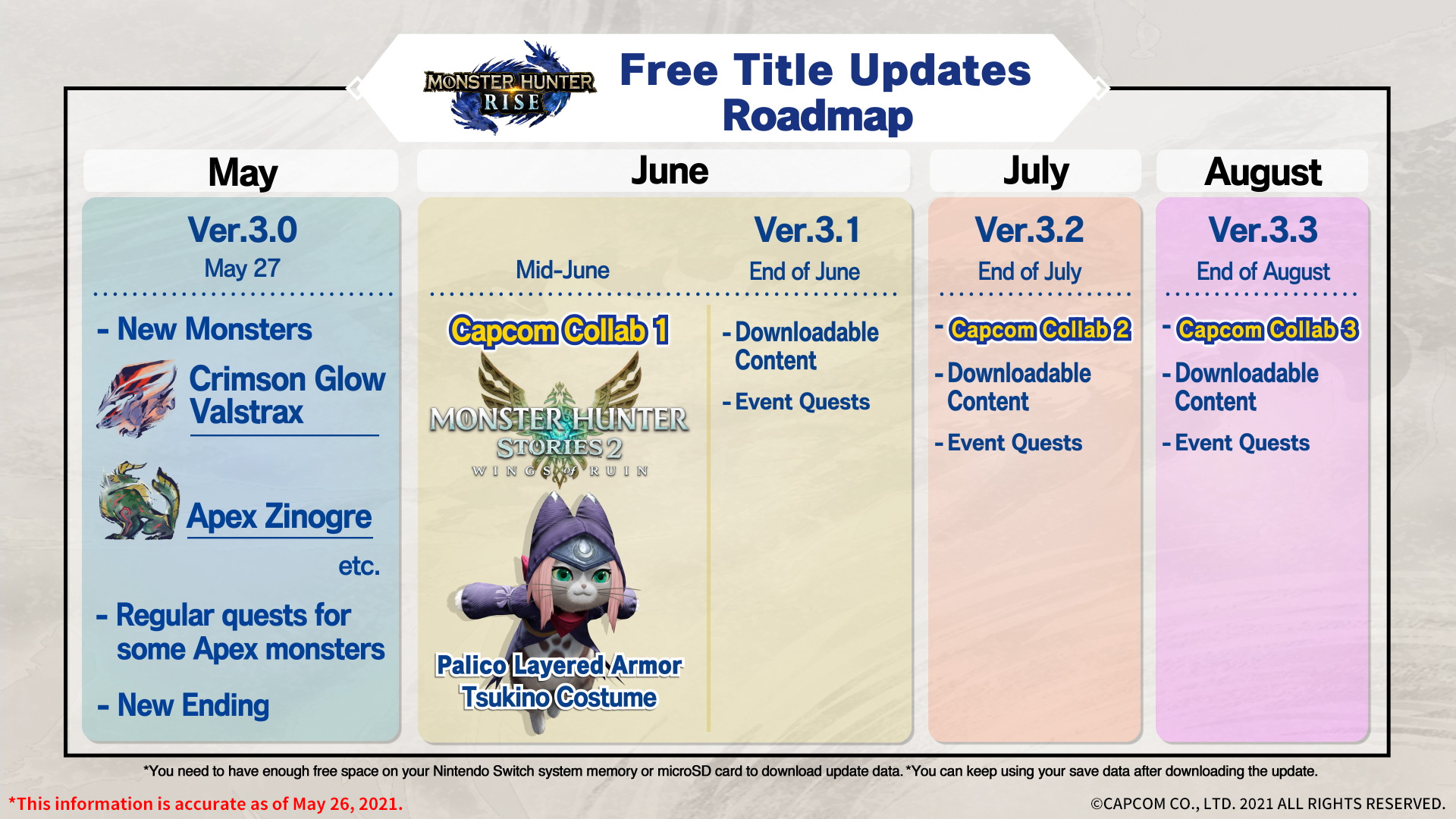 Yes, the first collaborations for Monster Hunter Rise have been introduced! These quests and events have often brought exciting armor and weapons as well as the occasional monster or variant. While the latter two weren't confirmed for Rise, the Mid-June slates Capcom Collab 1 will add Palico layered armor of Tsukino from Monster Hunter Stories 2. No details on the Event Quest itself were provided, however.
The end of June will see more paid DLC and Event Quests, with Capcom Collabs 2 and 3 arriving by the end of July and August respectively. Those too will get DLC and Event Quests, so while there don't appear to be new monsters on the way there'll still be much to see and experience in Rise's future. Check out some of our own predictions and ideas in the meantime, and stay tuned for more Monster Hunter news.

Leave a Comment