Jack Frost has been Atlus' mascot for years and years, and one look at the smiling snowman makes it clear as to why. Whenever Jack Frost ends up fusible in Shin Megami Tensei or Persona, I can't help but be on it, if only to get that cheerful "Hee-Ho!".
Well, it looks like Fangamer's latest batch of merchandise is right up my (and any other Jack Bros.') alley.
Launching today alongside Shin Megami Tensei III Nocturne HD Remaster is a new shirt, mini-plush keychain collection, and an old (sadly sold out already) favorite mochibi plush.
The aptly named Hee-Hooligans shirt unites Jack Frost, Black Frost, and Pyro Jack in a group shot of pure mischief. It's available for $28 and comes with a free bonus sticker, but if you're after something a little less wearable and a little more adorable then they've got you covered as well.
The Jack Frost & Friends Plush Keychains set offers up all three of the above along with Raiho, the splendidly named fan of Raidou Kuzunoha. Just don't call him Raihee… Each one is $14 individually, or as a full set for $56.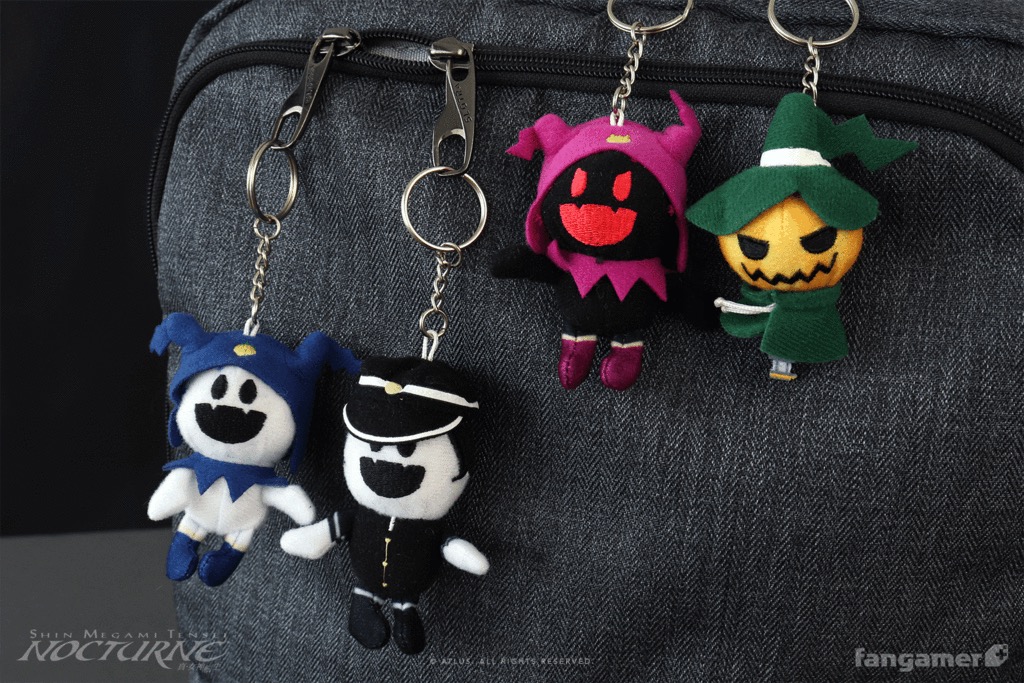 While it's no longer available due to limited quantities, the previously Anime Expo 2019 exclusive Jack Frost Mochibi Plush also made an appearance for $36.
Outside of Shin Megami Tensei III-themed merchandise, two other Atlus-owned games received new merchandise too. First, a Demons Sticker Sheet showcasing some of the demons (as well as Jack Frost, Black Frost, and Pyro Jack) you'll find in Shin Megami Tensei IV is available for $9. If you prefer heat to cold, then there's an Ann Takamaki inspired keychain from Persona 5, and you can add Lady Ann to your keys or bag for $12.
You can check out the rest of Fangamer's Atlus Collection for more goodies, including a Jack Frost "Hee-Ho!!" pin.
Leave a Comment