With how much time I've put into Monster Hunter Rise already, it's hard to believe there's another MonHun on the way later this year. Granted, Monster Hunter Stories 2: Wings of Ruin is a different beast altogether, being more of a traditional RPG experience. That said, it's got at least one more thing in common with Rise beyond their release year – a spiffy Collector's Edition starring an amiibo!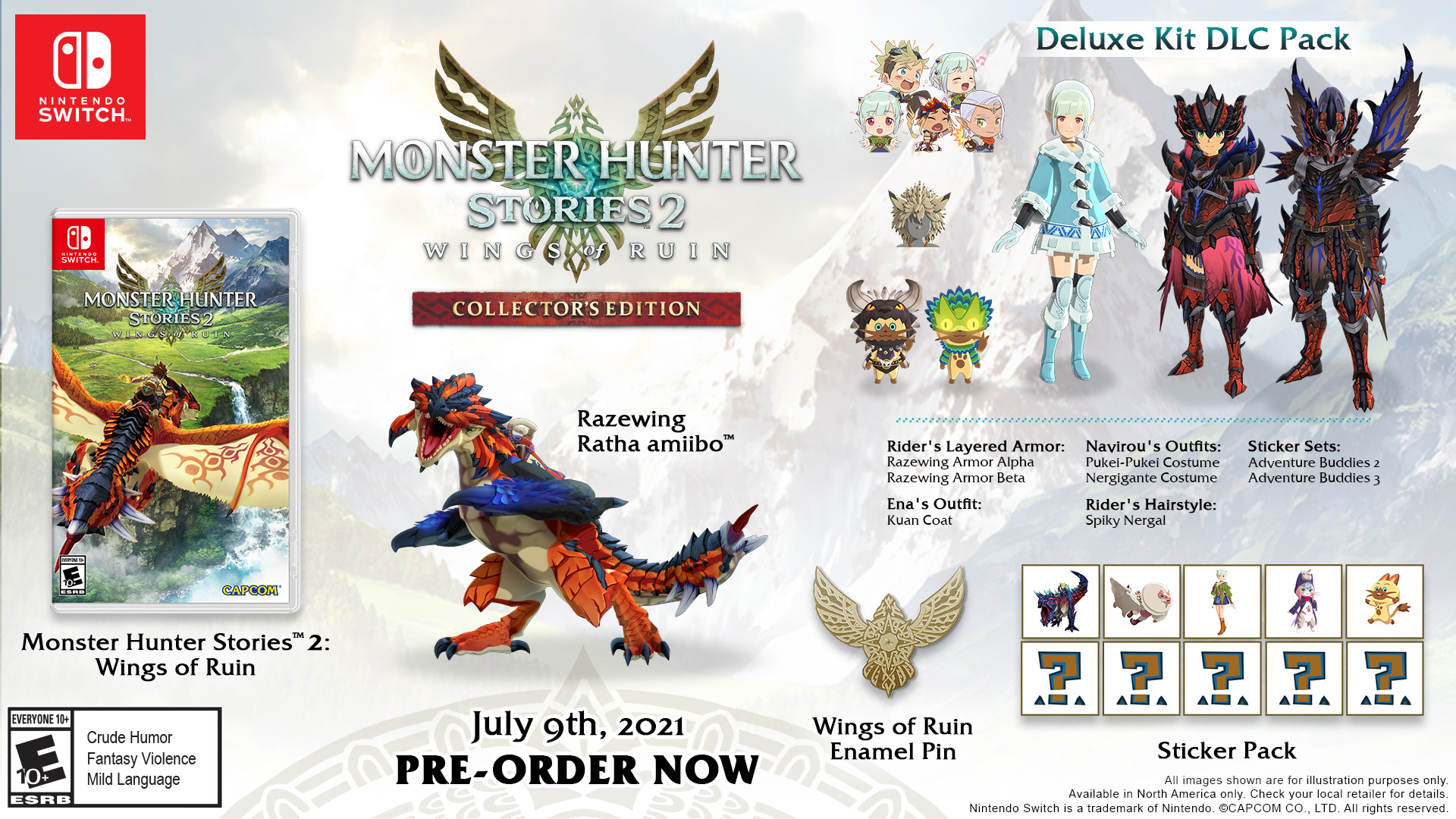 The Monster Hunter Stories 2 Collector's Edition will grant you the following:
Monster Hunter Stories 2: Wings of Ruin game
Razewing Ratha amiibo
Wings of Ruin pin
Set of ten stickers
Deluxe DLC Kit
This is effectively the same set up as Rise's CE, being a combination of the game's Deluxe Edition and an amiibo with some added extras for good measure. According to its announcement, pre-orders will be open soon. GameStop is specifically namechecked for the US and EB Games for Canada, though no word on if this will be exclusive to those stores or pricing. For comparison, the three individual Stories 2 amiibo were plainly stated as exclusives for the same retailers at their announcement.
Monster Hunter Stories 2, its amiibo, and its Collector's Edition will release July 9th.

Leave a Comment