The hack-and-slash adventure game RWBY: Grimm Eclipse, based on the hit Rooster Teeth animated series RWBY that launched all the way back in 2016, has become a fan-favorite experience with years of updates and polish from Rooster Teeth Games.
Last month, this co-op brawler was announced for Switch in the form of a definitive edition that will include all DLC and updates ever released for the title. Aspyr, who is handling the Switch port, released a new gameplay trailer today that provides a fresh look at this anime-infused action game:
Aspyr is also reminding fans of its "RWBY Definitive Couch Co-Op Pack" Sweepstakes. This contest will give three lucky winners a RWBY prize pack valued at $1,000 that includes: 1 Limited Edition Alpha Beowulf Statue, 4 RWBY Grimm Street Fight Prints, 1 RWBY Semblance Sumi-E Weekender Bag, 4 RWBY x Ein Lee Pint Glasses, 1-year Rooster Teeth First subscription, 1 RWBY Team RWBY Throw Blanket, and 1 digital copy of RWBY: Grimm Eclipse – Definitive Edition for Nintendo Switch. Ten additional winners will receive a digital code for the game too!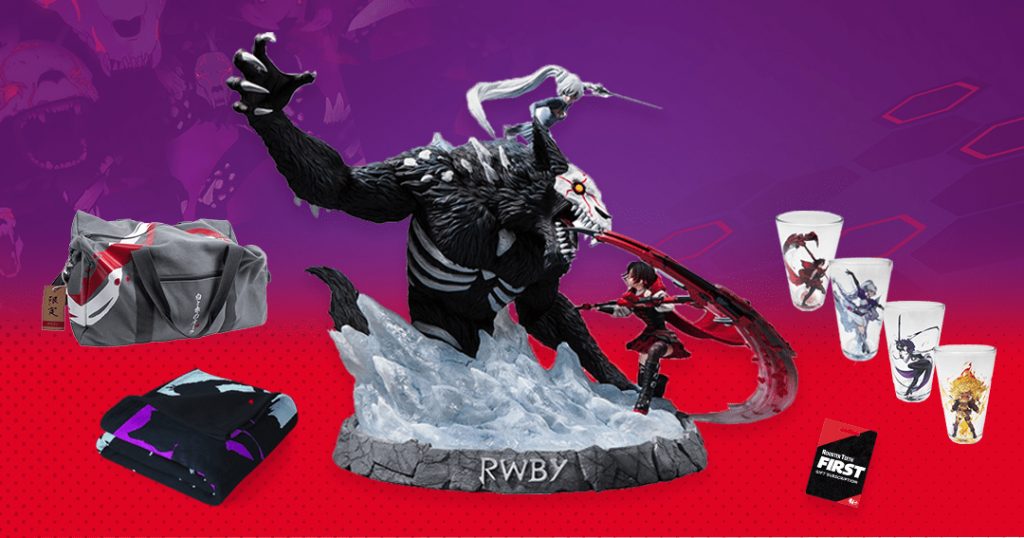 To enter, go to the official RWBY Grimm Eclipse site and click on the "Enter the Couch Co-op Pack Sweepstakes!" button on the bottom right-hand corner. There are eight ways to enter and the contest ends on Tuesday, May 11th, at 11:59 p.m. CT.
RWBY: Grimm Eclipse – Definitive Edition will slash its way onto the Switch via the Nintendo eShop on Thursday, May 13th.
Leave a Comment