From humble beginnings as a fan-made game by Jordan Scott to being picked up by Rooster Teeth and developed into an official video game for the RWBY franchise, RWBY: Grimm Eclipse is coming to hunt these creatures of destruction on Nintendo Switch starting May 13th. The port, handled by Aspyr, is tacking on "Definite Edition" to the name and it shows. For the ultimate hack-and-slash experience, RWBY: Grimm Eclipse – Definitive Edition will "feature new, exclusive two-player couch co-op play (or four-player online co-op) and eight, all-new outfits added to the characters' iconic collection, in addition to all three years of content updates."
Key Features

Become the Ultimate Team – Team up with your friends in either two-player couch co-op or four-player online co-op and utilize powerful team attacks.
Play as Your Favorite Characters – Play as Ruby, Weiss, Blake, Yang, and Team JNPR and unlock each character's unique abilities and upgrades.
Customize Your Style – Want to fight in the new Volume 7 outfits? Wonder what it's like to run around Remnant in pajamas? Maybe you'd prefer to try out the exclusive, never-before-seen Power Armor? No matter your style, there's plenty of outfit options for every RWBY fan.
Immerse Yourself in the World of RWBY – Experience an exclusive and fully canon storyline with full voiceover from the cast of the show and an original score from RWBY's composer.
Conquer the Grimm Gauntlet & Horde Mode – Prove you're the ultimate Huntsman or Huntress by defeating waves of enemies and building defense turrets in challenging alternate game modes.
To celebrate the upcoming release, the "RWBY Definitive Couch Co-Op Pack" Sweepstakes begins today! Three lucky winners will win a RWBY prize pack valued at $1,000 that includes: 1 Limited Edition Alpha Beowulf Statue, 4 RWBY Grimm Street Fight Prints, 1 RWBY Semblance Sumi-E Weekender Bag, 4 RWBY x Ein Lee Pint Glasses, 1-year Rooster Teeth First subscription, 1 RWBY Team RWBY Throw Blanket, and 1 digital copy of RWBY: Grimm Eclipse – Definitive Edition for Nintendo Switch. Ten additional winners will receive a digital code for the game too!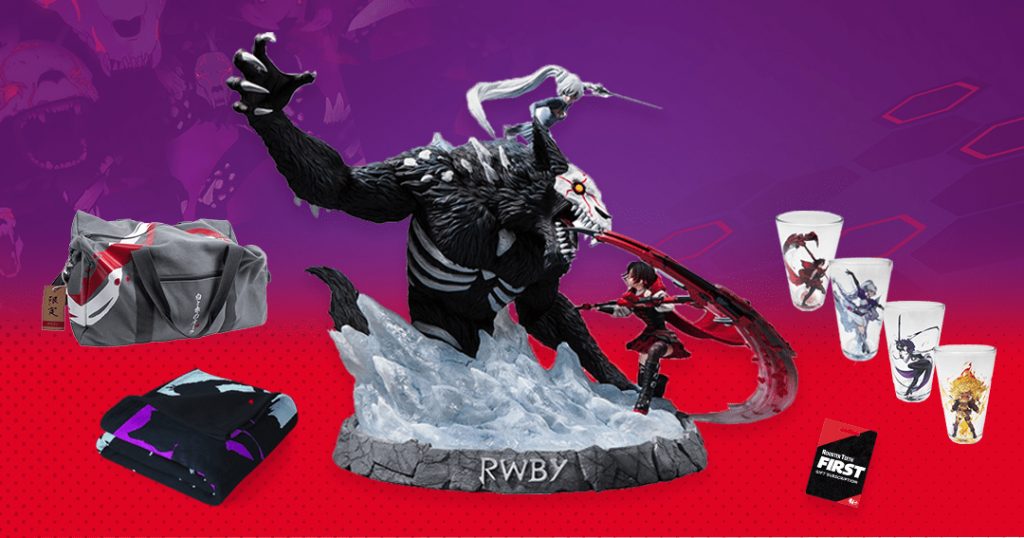 To enter, go to the official RWBY Grimm Eclipse site and click on the "Enter the Couch Co-op Pack Sweepstakes!" button on the bottom right-hand corner. There are eight ways to enter and the contest ends on Tuesday, May 11th, at 11:59 p.m. CT.
RWBY: Grimm Eclipse – Definitive Edition will be arriving on the Nintendo eShop on Thursday, May 13th.
Leave a Comment