One of the loveliest games you can play from last year has just hit a new milestone. Announced on developer Thunder Lotus' website, Spiritfarer has now sold 500,000 copies total across all platforms. This comes with new, celebratory artwork of Stella and Daffodil and is just in time for the game's first free DLC update.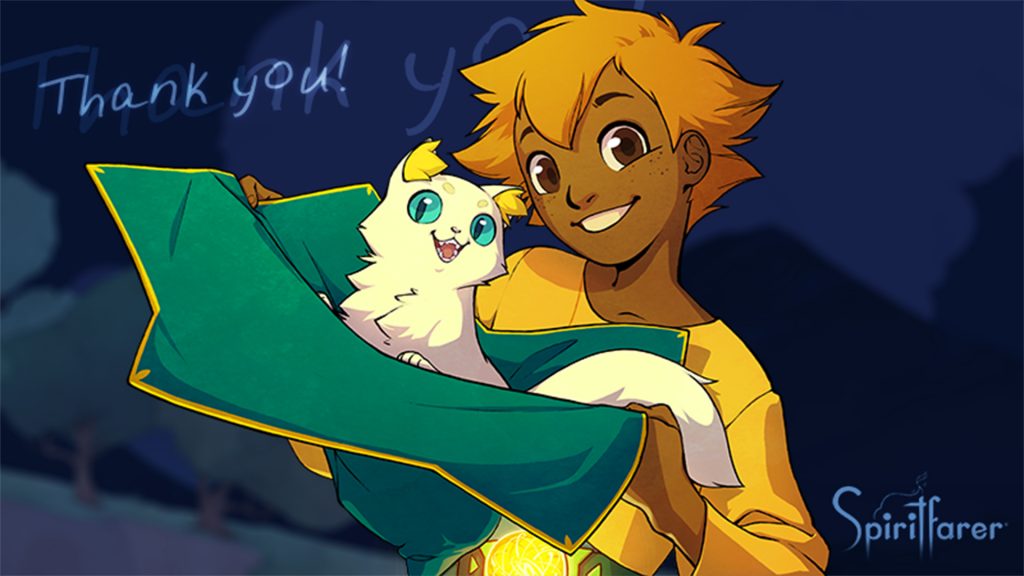 The previously announced Lily Update is available now, bringing Stella's sister to the game/your boat as a Butterfly Spirit. With her comes new insight into Stella's past, and the highly requested ability to travel at night so long as you've befriended Lily.
Patch notes for the Lily Update are available and include new content and features as well as some quality of life improvements. Expect more in future updates, including adjustments for the character Gustav's story to address concerns from disabled players later this summer. The Spiritfarer team will also be participating in LudoNarraCon in just a few days (April 23rd – 26th) to discuss the game's creation.
You can pick up Spiritfarer now, and download the free Lily Update today on Switch via the Nintendo eShop as well as Playstation 4, Xbox One, PC, and Stadia.
Leave a Comment