Of all the games I played last year, Spiritfarer may be the one I'm most sentimental towards. That might be a silly thing to say for a game that's not even reached one year of being available, but its characters and world were made to nestle into your heart and foster fondness. Put another way, it's a game I haven't quite been able to stop thinking about since it ended. 
Thankfully, that end doesn't have to be the end after all, as Thunder Lotus have revealed their roadmap for multiple Spiritfarer DLC updates.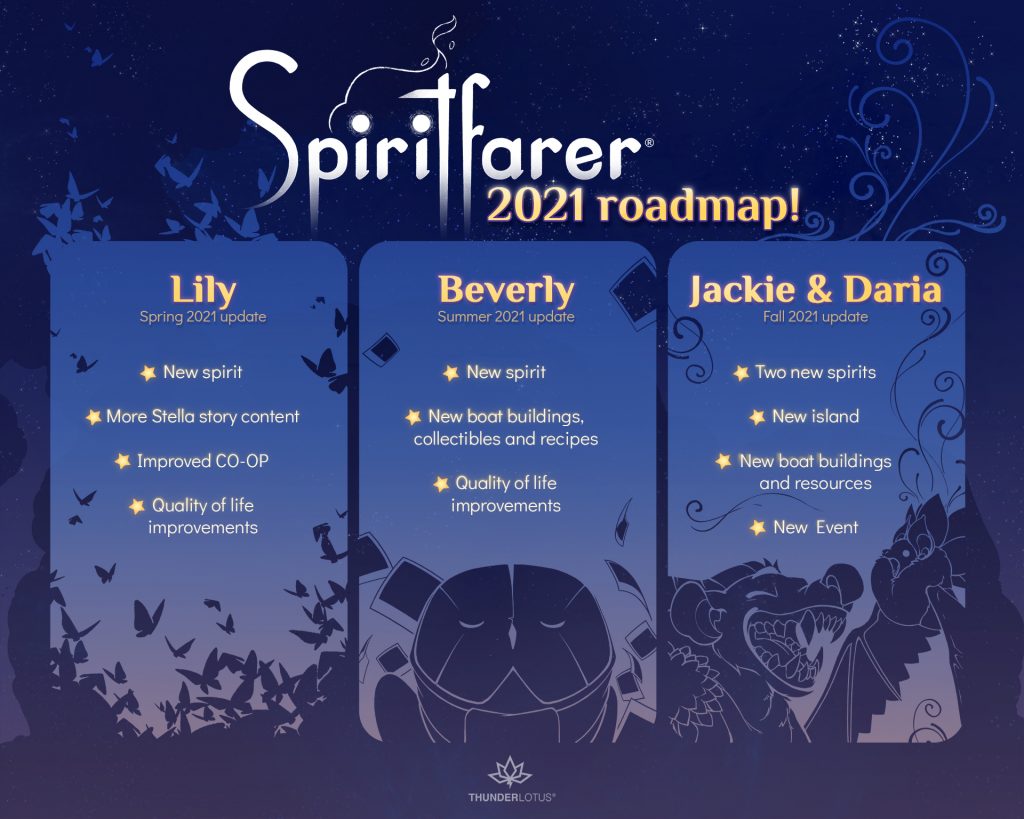 This will all take the form of three batches of content, spread out over the coming seasons and completely free for all who own the game no matter the platform. Each will feature gameplay improvements and expansions in its own way, but best of all these three packs will add four new spirits to the game for Stella (and you) to get to know.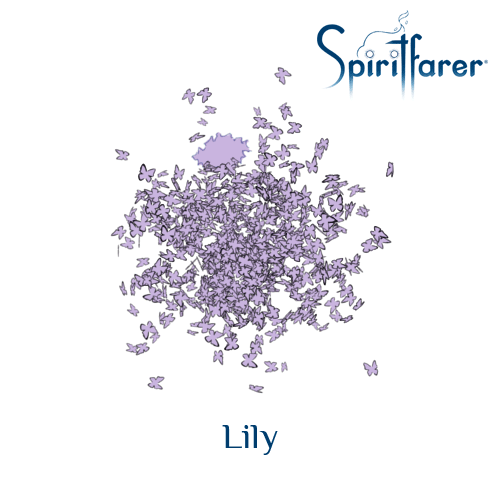 Spring will bring Lily, a sentient cloud of butterflies that also happens to be Stella's younger sister. Her design isn't the only thing unique here, as Lily will both be active at night and allow you to navigate your ship when the sun sets! The inability to chart a course at night was one of my few sticking points with the game, so Lily lighting the way will be more than welcome. She'll also bring story content for Stella herself, improved co-op gameplay, and some quality of life improvements.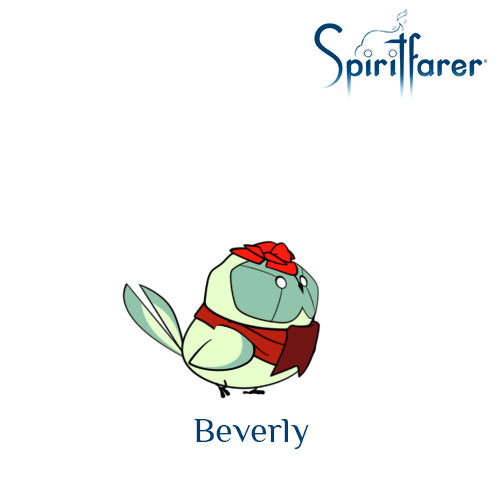 For summer, Stella's old neighbor Beverly will be the new addition. Along with all that a new spirit entails, a new room and kind of collectible will be introduced. The Archive Room will let you inspect Acetate Sheets, providing information and reigniting all your overhead projector nostalgia. Expect other improvements here, though those details are being withheld to keep them a surprise. 
Last shall be fall, which will bring both a new island and two new spirits to the game. Jackie and Daria are a caretaker and patient, respectively, of a run-down hospital that Stella will visit. That won't be the only thing on the island, so expect exploration opportunities along with other additions like boat buildings, resources, and even an event.
Look forward to more Spiritfarer as all this new content sails into the game over the course of 2021.  
Leave a Comment