After working with Blizzard Entertainment for over 19 years, Overwatch director and World of Warcraft designer Jeffrey Kaplan announced today that he has officially left the company. In a letter directly published by Blizzard Entertainment on their website titled "New Leadership for Overwatch," Kaplan had the following to say regarding his sudden departure:
I am leaving Blizzard Entertainment after 19 amazing years.

It was truly the honor of a lifetime to have the opportunity to create worlds and heroes for such a passionate audience. I want to express my deep appreciation to everyone at Blizzard who supported our games, our game teams and our players. But I want to say a special thanks to the wonderful game developers that shared in the journey of creation with me.

Never accept the world as it appears to be. Always dare to see it for what it could be. I hope you do the same.

GG,

Jeffrey Kaplan
Kaplan's voluntary leave of absence has left many fans wondering what will happen to Overwatch's upcoming sequel he had been spearheading since its announcement, however, as the blog piece's title implies Blizzard Entertainment has already filled the former director's chair. Overwatch 2's assistant director Aaron Keller who also previously worked with Kaplan on World of Warcraft will be taking over the role of director as development continues to progress forward. Above Kaplan's open letter, Keller had the following to say regarding his exit:
Greetings, Overwatch Community,

Jeff's been a great leader, mentor, and friend, and he knows how much we're going to miss him. I've been lucky to work alongside him and the rest of the Overwatch team for many years in building something that continues to inspire people all around the world, and I'm honored to carry the torch forward.

I love Overwatch. From our first pieces of concept art, to the first maps we built, to the first time I was able to run around as Tracer (who at that early point shot laser beams out of her eyes), this game has just clicked with me. I love its inspiring, hopeful, beautiful world worth fighting for. I love its characters—larger than life, colorful, powerful, and global. And most of all, I love the fast, fluid gameplay requiring teamwork, situational awareness, and quick decision making.

I also recognize that making games at Blizzard has always been a group effort and never about just one point of view. Together with the rest of the team I feel fortunate that we have a deep bench of development and creative leaders, numerous veteran Blizzard artists and designers, and some extremely talented new blood as well—along with tons of support throughout the company for the live game and for Overwatch 2.

Speaking of Overwatch 2, development is continuing at a good pace. We have an exceptional vision we're executing on, the reaction from many of you to the updates we shared at BlizzConline thrilled us, and we have exciting reveals planned for this year and beyond as we ramp to launch. We'll be sharing more frequent updates about Overwatch 2 progress and new features in the live game with you all very soon.

While I have no pretenses about filling Jeff's shoes, I'm excited to step into the game director role and continue to be part of a team that's putting all of its heart, talent, and focus into the next iteration of Overwatch, and I'm honored to continue serving this incredible community.

-Aaron
According to Blizzard Entertainment's website, Keller and the team working behind Overwatch 2 will have more to say about the game "soon." If more information regarding Kaplan's departure from Blizzard Entertainment comes to light, we'll be sure to let you all know!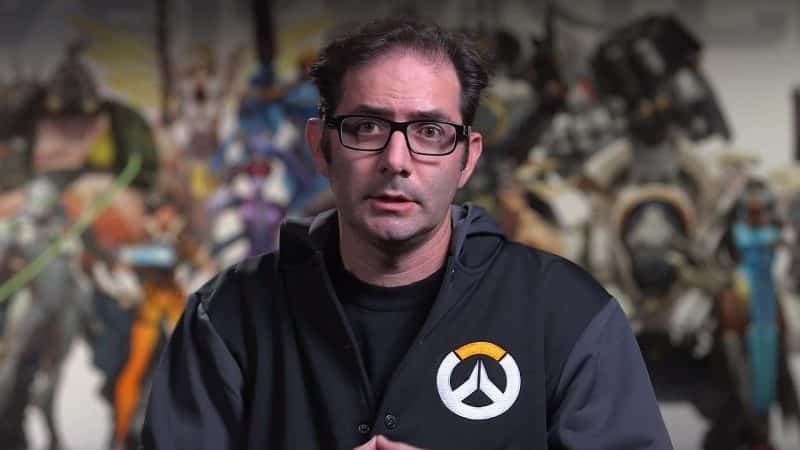 ---
Via: IGN
Leave a Comment