Earlier this year, Pokémon Center launched a Pokémon Mood Collection filled with t-shirts sporting the many moods of Pikachu as well as Piplup and a guest appearance from Snorlax. Today, Pokémon Center adding a new piece to this series in the form of a very sleepy Pikachu figurine.
With Sleepy Pikachu's listing, it almost means there's a new figure collection at Pokémon Center – introducing the Pikachu Moods figure collection! An e-mail sent out by Pokémon Center shared these details, "Pikachu winds down for sleep in the first figure of the Pikachu Moods figure collection. Discover Pikachu's many expressions as they're released throughout the year."
At first glance, it looks like this might be another figure collection made with Funko, but the well-known POP! vinyl toy company isn't mentioned on the listing at all. Plus, the PokémonCenter.com/Funko page still shows the "An Afternoon with Eevee & Friends" collection (as of this article's posting, at least). Funko's official site doesn't include any mention of this new line, as well as showing the Sleepy Pikachu figure in their collector app. This might be Pokémon Center's first foray without Funko while channeling the mold style that the previous collaboration lines used.
Pokémon Center did include a teaser image of the seven other Pikachu Mood figures that will be released.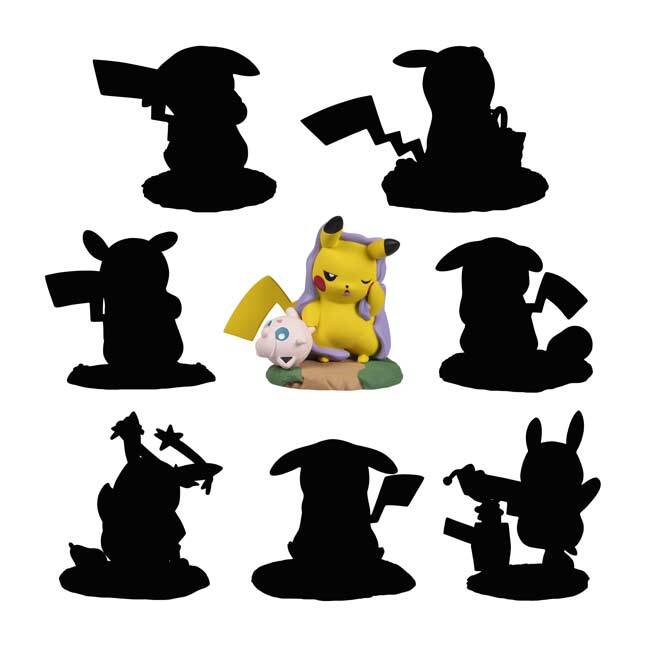 Going by the Pikachu moods that are on the t-shirts, the following moods might be part of the remaining seven designs: annoyed, angry, confused, excited, happy, love, pleased, sad, scared, and unamused. Some emotions are similar and while "sleepy" isn't part of the t-shirt collection, the Pikachu & Snorlax Fitted Crew Neck T-Shirt could easily qualify for the hit that snooze alarm feels.
For now, you can start off your collection by ordering the Pikachu Moods: Sleepy Figure for $14.99 at Pokémon Center. There's currently a purchase limit of two and orders over $20 qualify for free shipping.
Leave a Comment