Back in 2010, Sega released what many believe to be the pinnacle of modern 3D Sonic games for the Nintendo Wii – Sonic Colors.
Surprisingly, it never turned up anywhere else since, despite its popularity and critical reception. That may soon be changing, though, as German dubbing studio iksample is listing "Sonic Colors Remastered" on its official site, with the work reportedly being done in December 2020.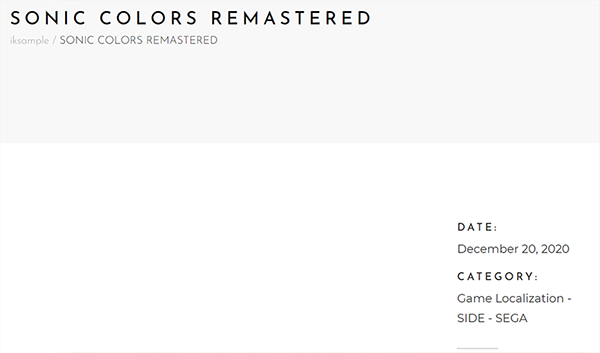 While there are some oddities with the listing – the URL is for Sonic Generations, the associated image is Sonic Boom, and there's a similarly dated link to Sega's critically panned 2008 The Incredible Hulk game – it's worth noting that the game pops up in two other places. First, the portfolio page, and second, the general list of games iksample has worked on in the past. The latter even has it spelled Colours, as was the case in Europe.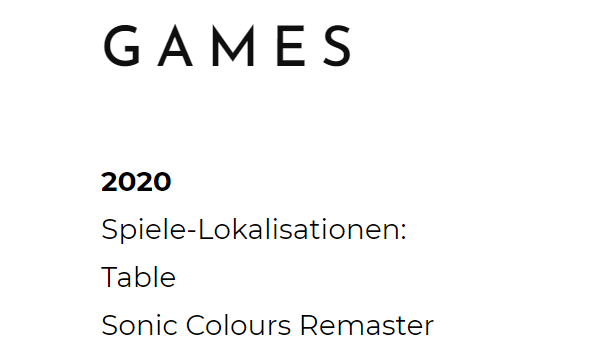 The dubbing group has worked on multiple Sega projects in the past, from Total War to Sonic Boom itself. It's also worth noting that Sonic Colors didn't originally receive a German dub.
We'll be sure to bring official news of a port if and when it's announced!

Leave a Comment