The arrival and launch of Build-A-Bear's Animal Crossing: New Horizons collection yesterday left some fans with mixed emotions. Yes, we were finally able to see the first few characters that made the cut. As for who those characters are, it was a bit of a no-brainer that we saw Tom Nook (CEO of Nook Inc.) and Isabelle (Resident Service's MVP and adorable doggo). Yet, those were the only two characters that were announced and available to buy.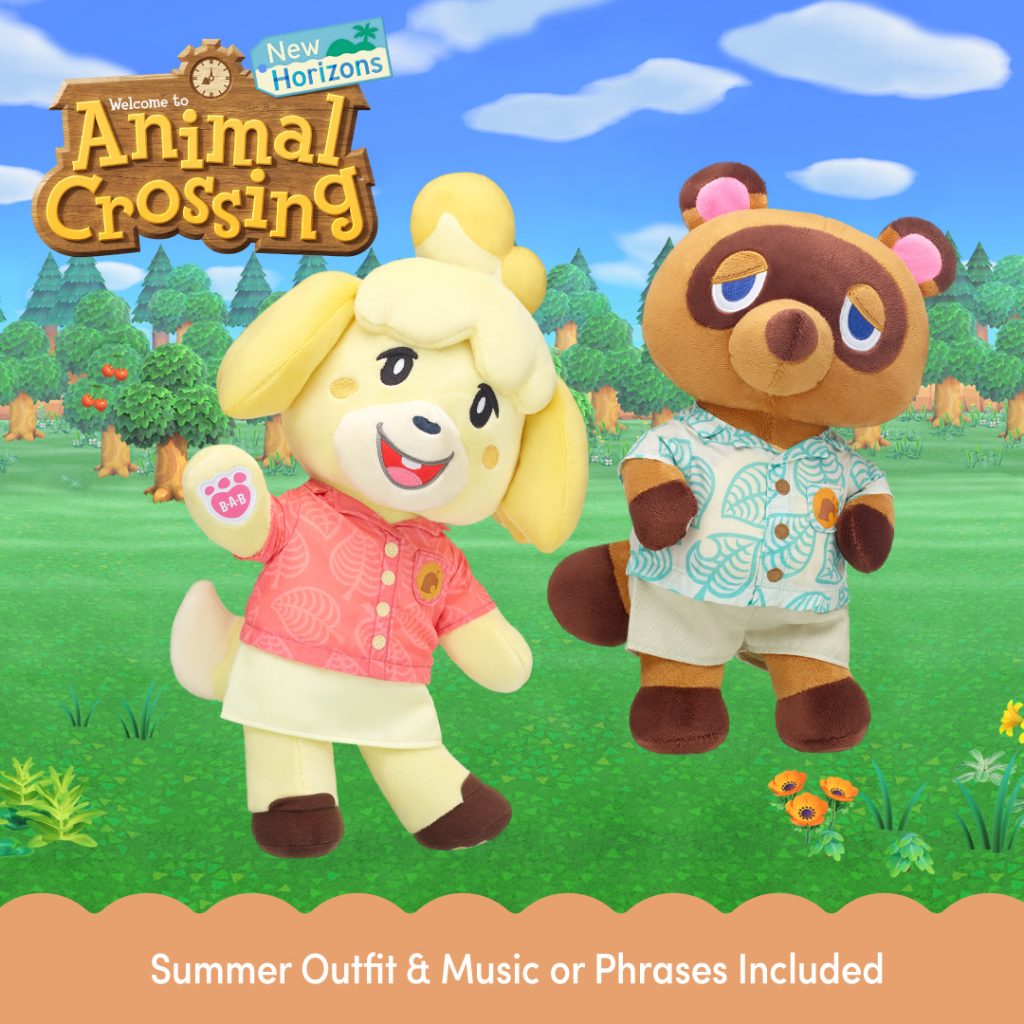 When you have an almost 20-year-old series that has over 400 characters, you'll inevitably disappoint a portion of the fanbase. Combine that with the lack of long-term details, the hype train that was boarded immediately as of May 2020 when Build-A-Bear responded to a fan's request about the licensing possibility, and the wording used (collection implies multiple items) it's no surprise that fans were vocal. While Isabelle was trending on Twitter yesterday, you may have also seen other character names on that trending tab, partially due to a discovery on Build-A-Bear's website. Search a villager's name and your search result might just route you to the Animal Crossing: New Horizons collection page.
Beyond tweeting out product releases and when Tom Nook and Isabelle sold out, Build-A-Bear didn't issue a formal statement for what's next for the collection. If you check out their tweet responses though, there are some winky eye emoji comments dancing around the confirmation of more characters.
😉

— buildabear (@buildabear) April 6, 2021
😉

— buildabear (@buildabear) April 6, 2021
Now, a day later, Build-A-Bear has issued an emoji-free response.
We're so excited we could finally share the arrival of Isabelle and Tom Nook as the first launch of our @animalcrossing: New Horizons Collection. They will return soon!

We're also excited to announce that a new character will be arriving this summer. Stay tuned! pic.twitter.com/pPjnnQqLu4

— buildabear (@buildabear) April 7, 2021
This isn't a huge surprise, but hopefully, it's enough to calm the fan base down. As for who this new character will be, we'll just have to wait for Build-A-Bear's next tease. … If it is Daisy Mae (it's probably K.K. Slider, but let me Dream Suite daydream here), can you release her on a Sunday, Build-A-Bear? After all, that's when she comes to visit our islands selling the ever bell-making-mighty turnip!
If you missed out on yesterday's release, you can always enter My Nintendo's sweepstakes where five lucky Island Representatives will win both Isabelle and Tom Nook!
Leave a Comment