Rune Factory 5 is hitting Japanese store shelves in June, and by that point, there'll already be merchandise for the property in the wild – a whole slate of RF5 goods are releasing on May 20th, ahead of the game's launch.
The merch contains everything from the no-frills (acrylic stands in both large and small sizes) to the fancy (rice bowls, chopsticks, and mugs emblazoned with Woolies and other RF icons) to the straight-up funny (a bath towel).
各キャラクターのBIGアクリルスタンドやトレーディングミニアクリルスタンドが登場。
モチーフデザインの夫婦茶碗やペアマグカップ、お箸なども発売!!
マスコット的キャラクター『モコモコ』の可愛いミニぬいぐるみマスコットはファン必見のアイテムです! pic.twitter.com/lrcNv4pdpA

— 【公式】アルジャーノンプロダクト (@algernonproduct) April 2, 2021
The most notable item by a country mile however is the special Rune Factory 5 marriage forms.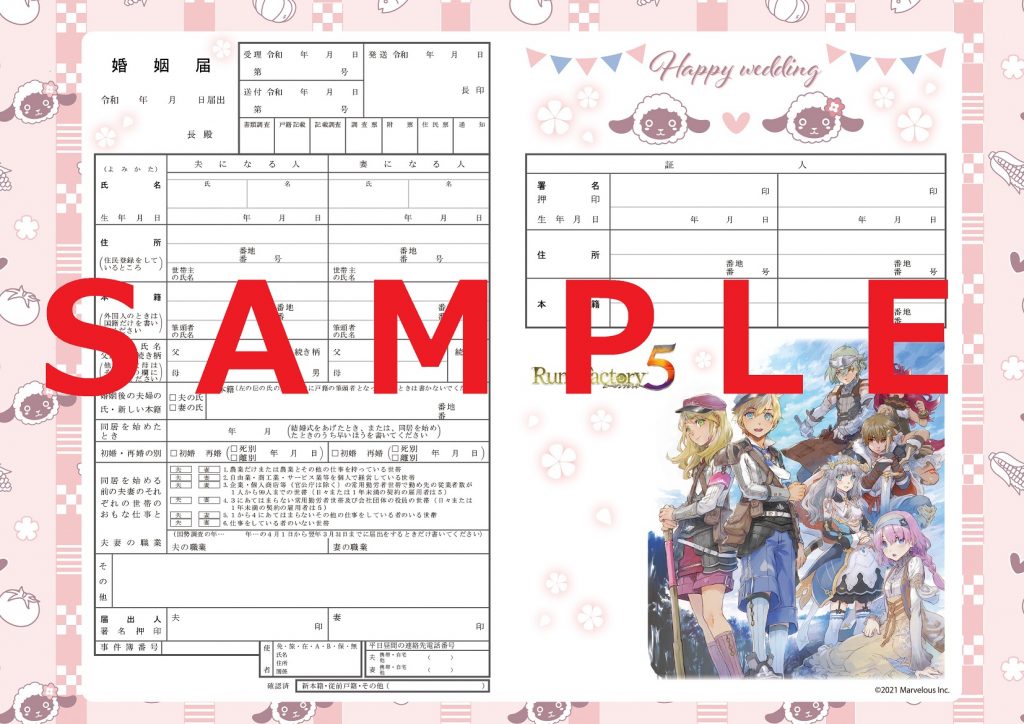 Given that marriage is a core aspect of the Rune Factory experience, and that there has been plenty of thematic marriage forms for other franchises in Japan in the past (including Super Mario, Sailor Moon, Evangelion, Pokémon, and Sanrio) it's not as out-there as you might think. We wish all the lucky couples who fill out these forms with happiness and good (virtual) harvests.
Leave a Comment