Back in 2015, developer and publisher Kobojo brought Zodiac: Orcanon Odyssey to iOS, and its major selling points were a scenario written by Kazushige Nojima (known for the likes of Final Fantasy VII, Final Fantasy X, and Kingdom Hearts II) and a soundtrack from Hitoshi Sakamoto (Final Fantasy Tactics, Valkyria Chronicles). While it was initially praised for its visuals, music, and combat systems, it was panned for bugs and a lack of content, among other issues. After a while it stopped receiving updates, and its planned PlayStation 4 and Vita ports never happened.
All these years later, however, it's coming back with a new name – Astria Ascending.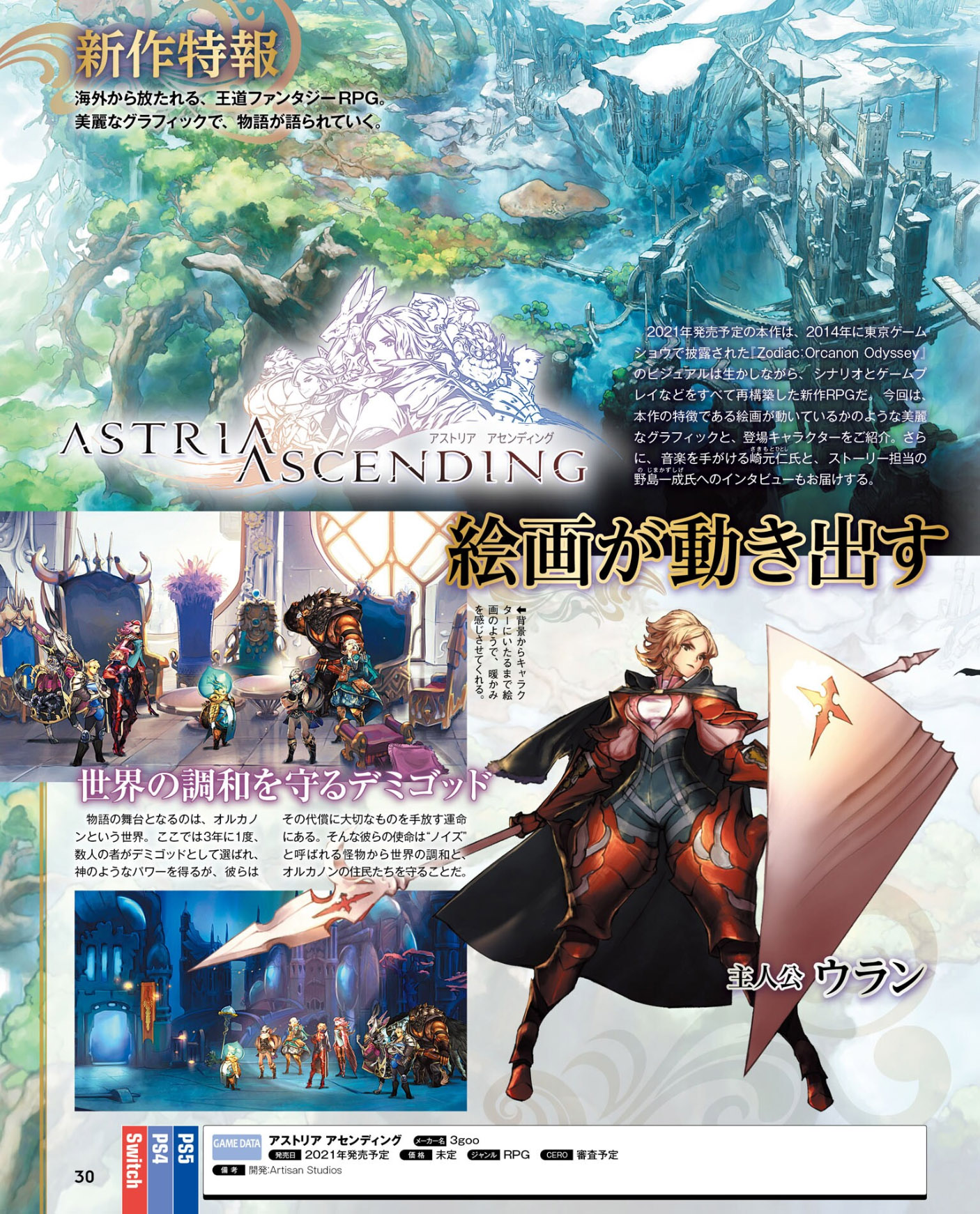 As reported by Famitsu (and translated by Gematsu), the new game takes place in the same world but features a rewritten, more serious story, and will feature over 100 songs included those found in the original release.
The game is being developed by the French Canadian team behind Super Neptunia RPG, Artisan Studios, who are teasing a reveal at this week's ID@XBox showcase on Friday, March 26th, which could suggest an Xbox port in the west alongside the Famitsu confirmed PS5, PS4, and Switch versions, if said reveal is Astria. We'll be sure to bring you more information as it comes in.

Leave a Comment