Immortals Fenyx Rysing ended up being a fantastic open-world action-RPG, with Nintendo Wire's own Jason Ganos lavishing it with praise in his review. Thankfully, even more content is on the way for Ubisoft's quirky and satisfying romp through mythology, and players won't have to wait very long to start experiencing it.
Announced via a blog post on Ubisoft's official website, The Myths of the Eastern Realm DLC will officially release on Tuesday, March 23rd, and will be absolutely massive — featuring a new open world, new characters, and a story inspired by Chinese mythology led by a new hero named Ku.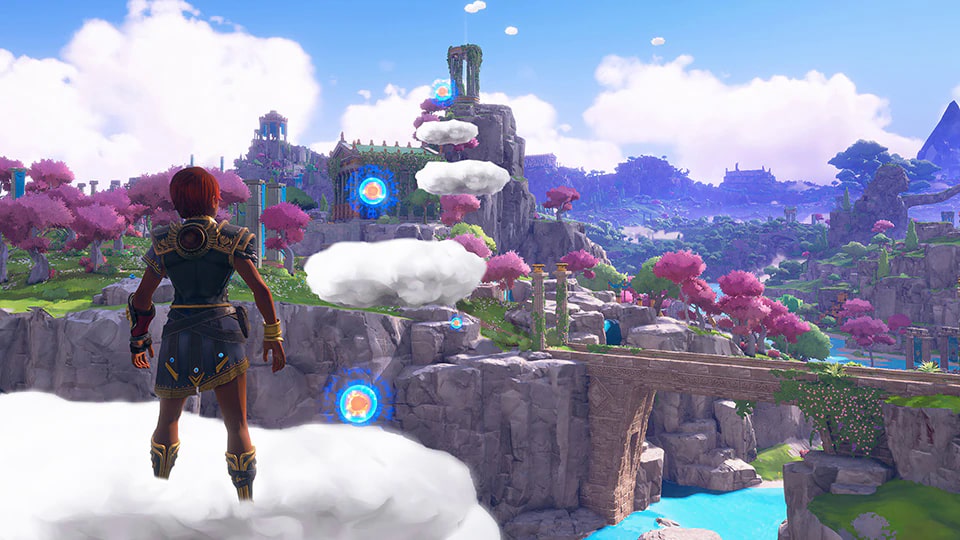 A free primer quest has been made available today for all owners of the game via an update. The new free quest, "We Are Not Alone," sets the table for the Eastern-centric DLC, and only requires ownership of the base game to be played:
"Appearing at the southern end of the Valley of Eternal Spring, the new quest offers a stamina-testing platforming challenge in the clouds, with an appropriately themed prize for players who complete it."
Immortals Fenyx Rising – Myths of the Eastern Realm will be available as a DLC for the base game on the Nintendo Switch eShop, as well as being included with the games Season Pass.
Leave a Comment