It's been years since we heard anything about the ARMS graphic novel from Dark Horse Comics, with the prologue comic releasing way back in 2018 on Free Comic Book Day. As it turns out, there's a reason for that, as the book has seemingly been quietly canceled.
A Reddit user recently discovered the following quote from the comic's author, Ian Flynn, from his portfolio page: "Wrote the introductory Free Comic Book Day 2018 issue for a planned, but unfortunately canceled, graphic novel series based on the popular Nintendo fighting game franchise, ARMS."
Another user on Twitter then asked Flynn if he could confirm the cancellation, to which he said that he wasn't certain if he should give an official statement on the matter, as Dark Horse Comics has yet to make an official announcement.
I don't think I can/should say anything in an official capacity.

— Ian Flynn (@IanFlynnBKC) March 11, 2021
Back in a 2017 blog post by publisher Dark Horse, the story was going to follow "a young fighter [who] trains tirelessly to reach the top in the ARMS League Grand Prix—but first, he must defeat 599 other contenders!" Flynn has previously worked on Sonic the Hedgehog and Mega Man comics, while Joe Ng, artist of the ARMS novel, had worked on Street Fighter and Overwatch comics.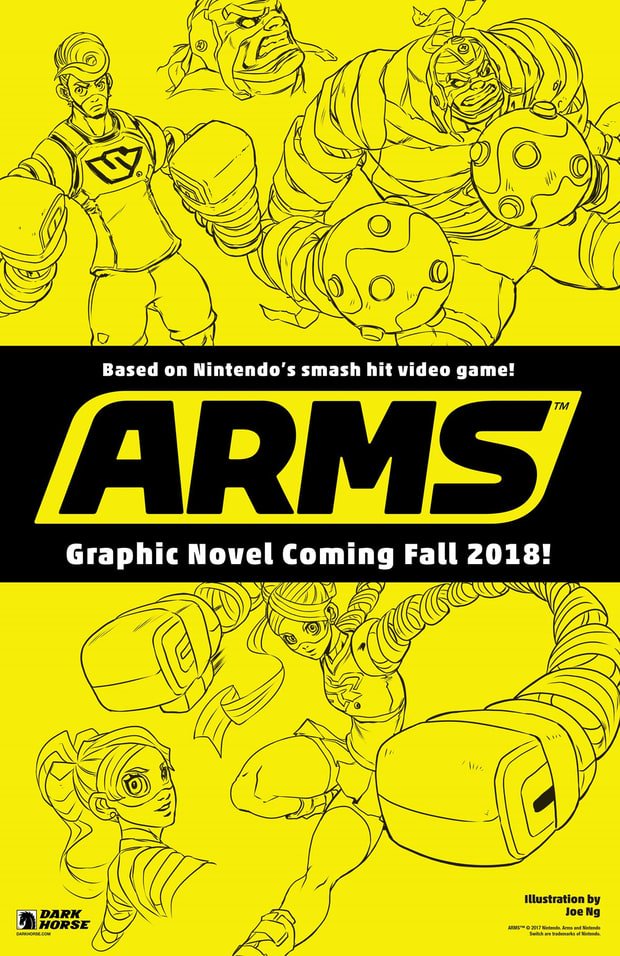 Besides Min Min's inclusion in Super Smash Bros. Ultimate last year, Nintendo has been quiet in general when it comes to the ARMS franchise. If the comic's cancellation is any indication, the future of the series may be out of arm's reach.
Leave a Comment