Dark Horse announced selections for Free Comic Book Day 2018 yesterday, and they might have you grinning from ear to when you hear about 'em. While "The Legend of Korra" was the first title to catch my eye, my attention was immediately drawn to another title — it looks like we'll be getting a taste of what's coming next fall by getting a look at the ARMS graphic novel!
We don't know if the story appearing in the Free Comic Book Day issue will be reprinted in the graphic novel or serve as canon, but Dark Horse did share what we can expect in May:
"In a story based on Nintendo's exclusive fighting game ARMS, a young fighter trains tirelessly to reach the top in the ARMS League Grand Prix—but first, he must defeat 599 other contenders! ARMS is written by Ian Flynn (Sonic the Hedgehog, Mega Man) with art by Joe Ng (Street Fighter, Overwatch: Binary)."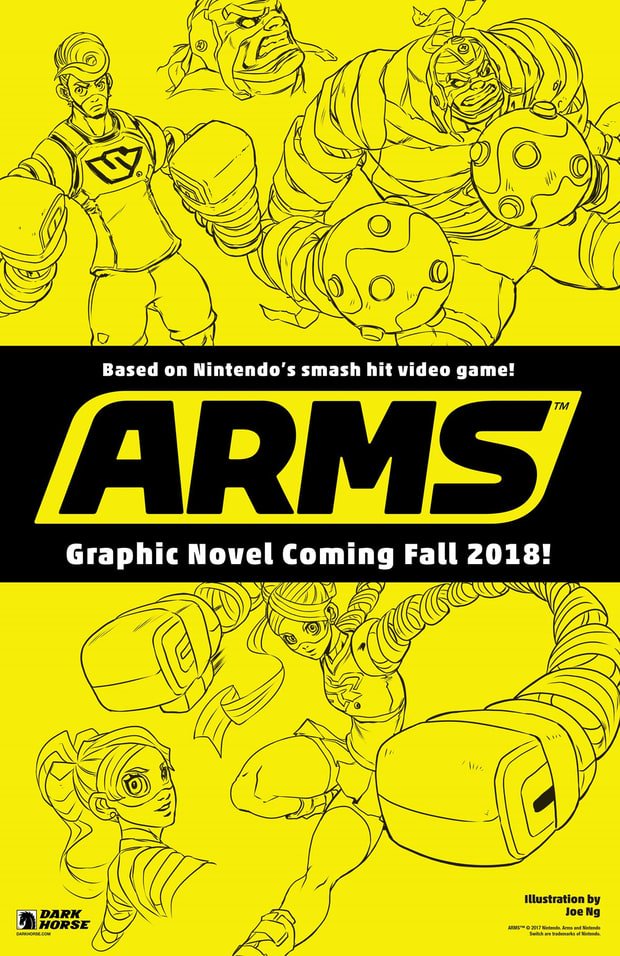 Arrive early to you local participating comic shop on May 5th to see what the world of ARMS will be like in ink form.
Leave a Comment