Earlier this year, The Pokémon Company launched a site dedicated to Pokémon's 25th anniversary. For the most part, it has been focused around the P25 Music project. Sure, there are other sections on the website to highlight various events, special products, and the many regions you'll find in the mainline Pokémon games. That last section now has a new addition – the Galar region exhibit.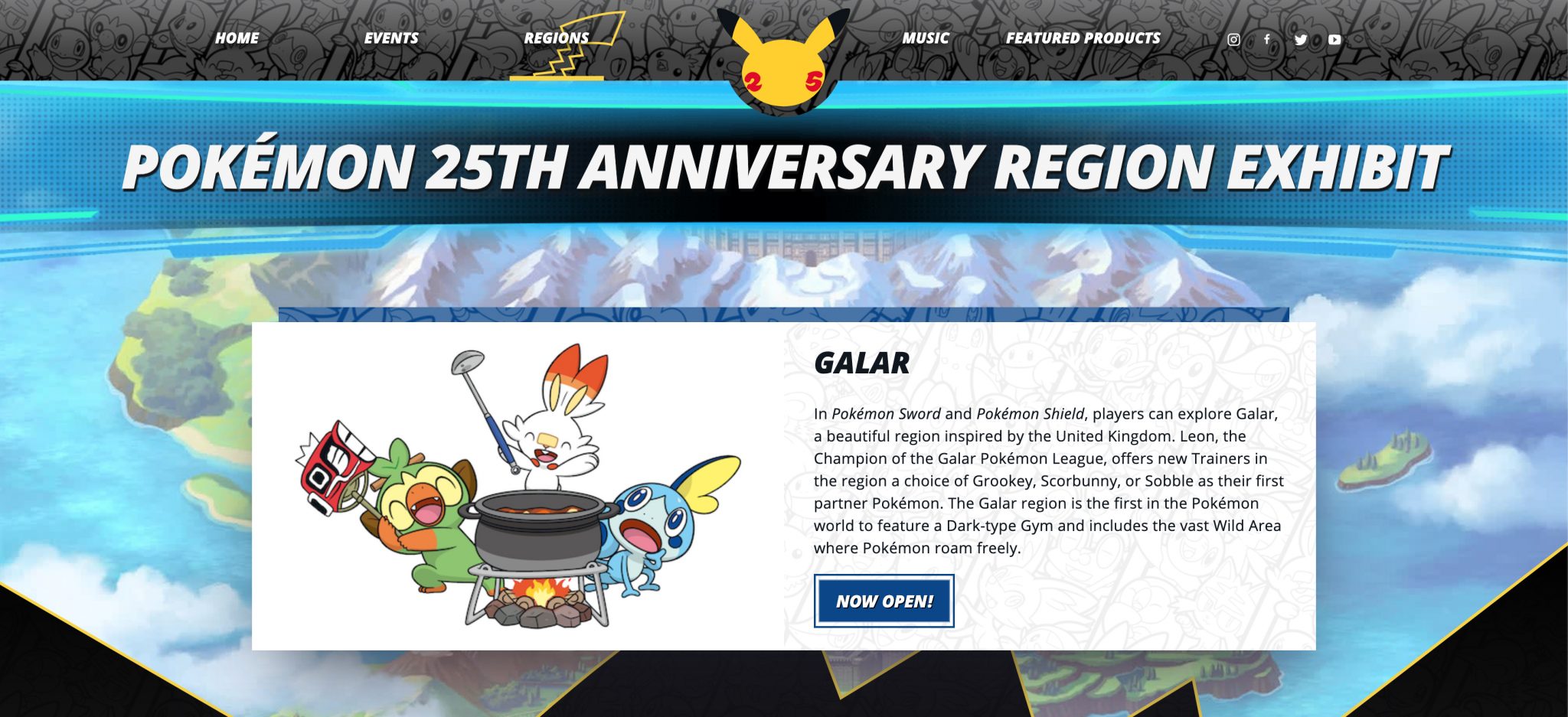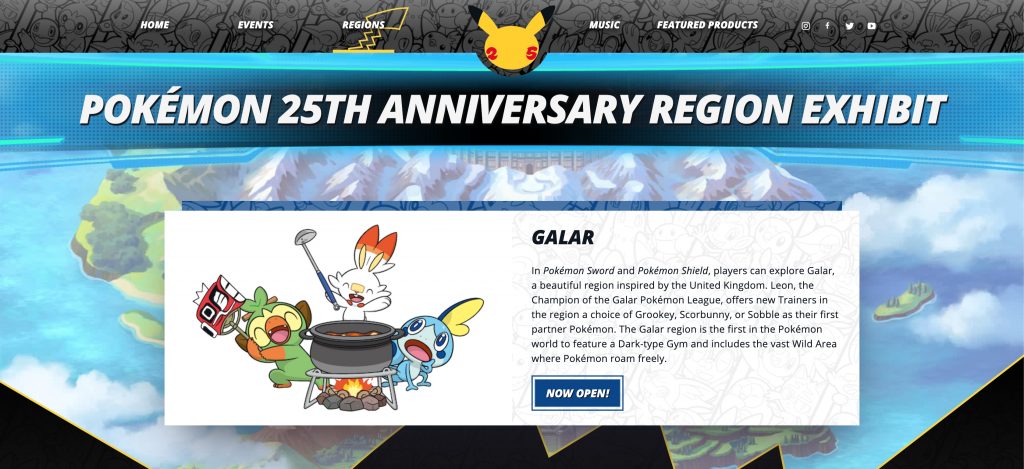 Each month, starting with the Galar region, a different region in the world of Pokémon will have a digital exhibit highlighting what makes it unique. Along with a retrospective piece published on Pokémon.com's blog, these exhibits cover the region's inclusion in the games, anime, and TCG. Plus, we'll also get a cute little animated short featuring the starter Pokémon of the land along with Pikachu!
All of this is to not only let each region shine, but to also promote the Pokémon TCG First Partner series. These special packs of oversized cards are reprints of previously release cards and feature the Pikachu "Pokémon 25" logo. Plus, two "regular" Pokémon TCG booster packs are included inside.
Though, given the demand for Pokémon TCG products, the First Partner series doesn't need help in the advertising department. Tracking the packs down for the MSRP $9.99, on the other hand, is the issue.
Regardless, look forward to each major region in the Pokémon series be celebrated, ending with Kanto's exhibit opening in October!
Leave a Comment