"What?! I thought I was gonna be in Smash!" Those were bewildered words of Xenoblade Chronicles' Rex in last month's Nintendo Direct, which began with the game's other cast members Pyra and Mythra revealed to be the latest additions to the Super Smash Bros. Ultimate roster. As it turns out, there's more to that line than being a simple line of trailer dialogue.
In his latest column in Japanese publication Famitsu (shared by Ryokutya2089 and translated by Siliconera), Smash Director Masahiro Sakurai explains how it was Rex that was originally going to be the new fighter, and how the decision changed and evolved as development progressed.
"When it was decided that we were to create a character from Xenoblade Chronicles 2, the very first thing I thought about was to show and move Rex and Pyra at the same time on screen," Sakurai explains. "But a conclusion that it's impossible came at a match speed. I somewhat requested the team to inspect it, but it was impossible."
Sakurai and his team concluded that having two characters that move differently was far too complex to operate as a single fighter. "When we talk about two people who move as a single group, there are the Ice Climbers. They have the same looks and can only do the same things. When we tried Rex + Pyra, it was clear that we could not do an essential task to have their [data] capacity exceed a processing load threshold."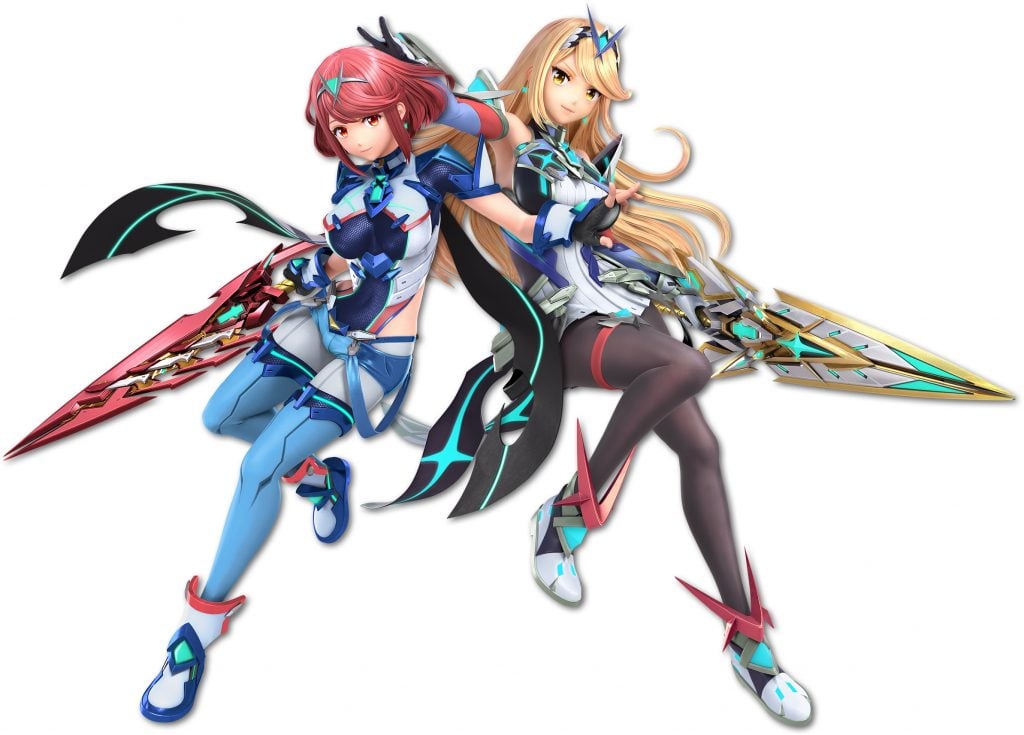 It was then that Sakurai decided to have Rex take priority, with Pyra as an assist character of sorts, but this also didn't go to plan. "The system to have Rex as the main fighter and Pyra overseeing him was also determined to be difficult. The design was so complex that a lot of things would have to be done."
In the end, a playable Rex was scrapped entirely. "Rex would have to be moved on his own. But then I thought it would be better if we can change between Pyra and Mythra."
Pyra and Mythra are available now as part of the Super Smash Bros. Ultimate Fighters Pass Vol. 2, or individually in the Challenger Pack 9 DLC.
Leave a Comment