It's back to the sky for Jakks Pacific's latest Super Mario reveal! For MAR10 Day they've shared their new Deluxe Cloud Playset, featuring Propeller Mario and one very bitey bad guy.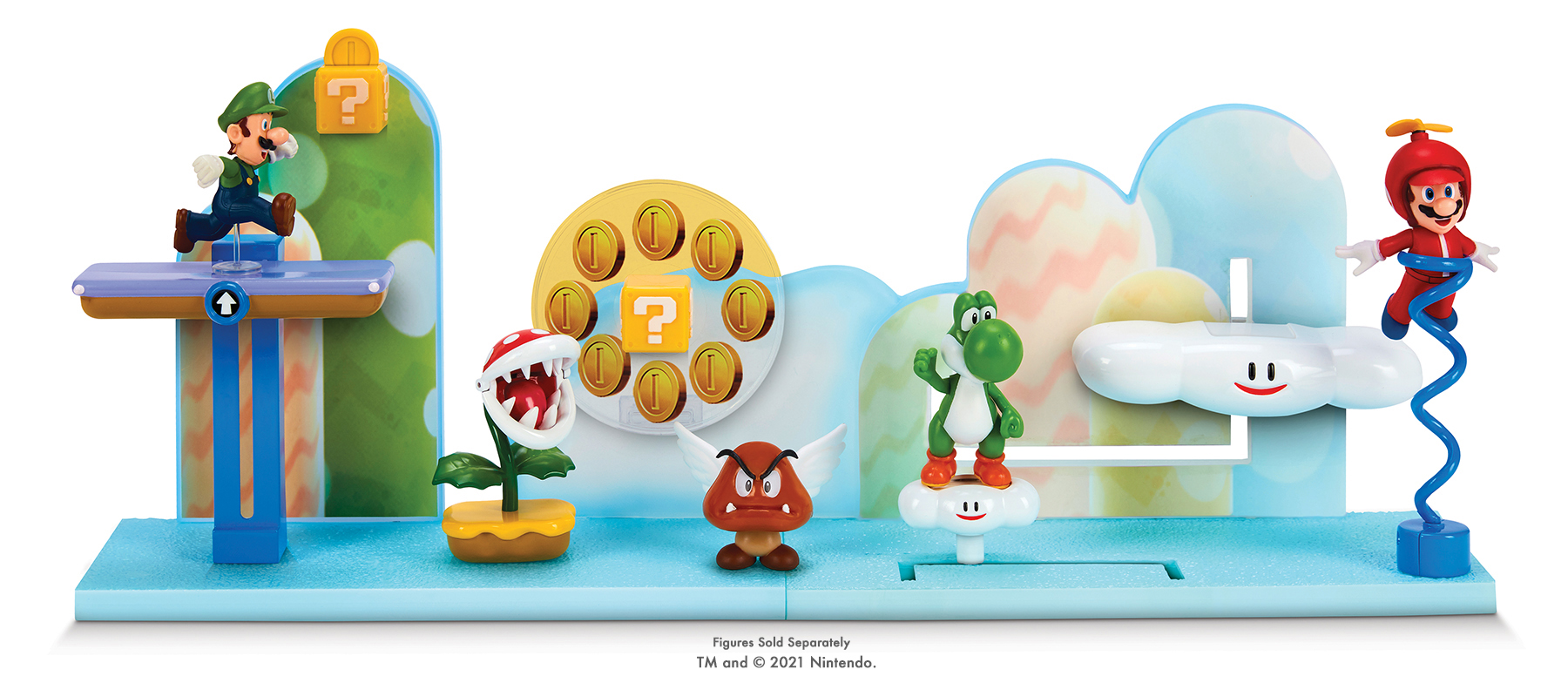 The playset is designed for the 2.5″ figure range, and features a chomping Piranha Plant, spinning Coin wheel, a ? Block with a pop-up coin, and those trademark smiley clouds. All of these elements have some movement or interactivity for fans to enjoy, whether you love their New Super Mario Bros. inspiration or are flashing back to Mario Teaches Typing.
The Super Mario Deluxe Cloud Playset will be available this fall for $29.99, alongside the previously revealed Bowser's Airship and Super Mario 3D World 3-Pack.
Leave a Comment