Yesterday saw one of Bowser's Airships fly in from the horizon, but today's Super Mario reveal from Jakks Pacific is a little more down to earth. Coming from the recently (re)released Super Mario 3D World + Bowser's Fury, it's a trio of feline friends ready to join your collection.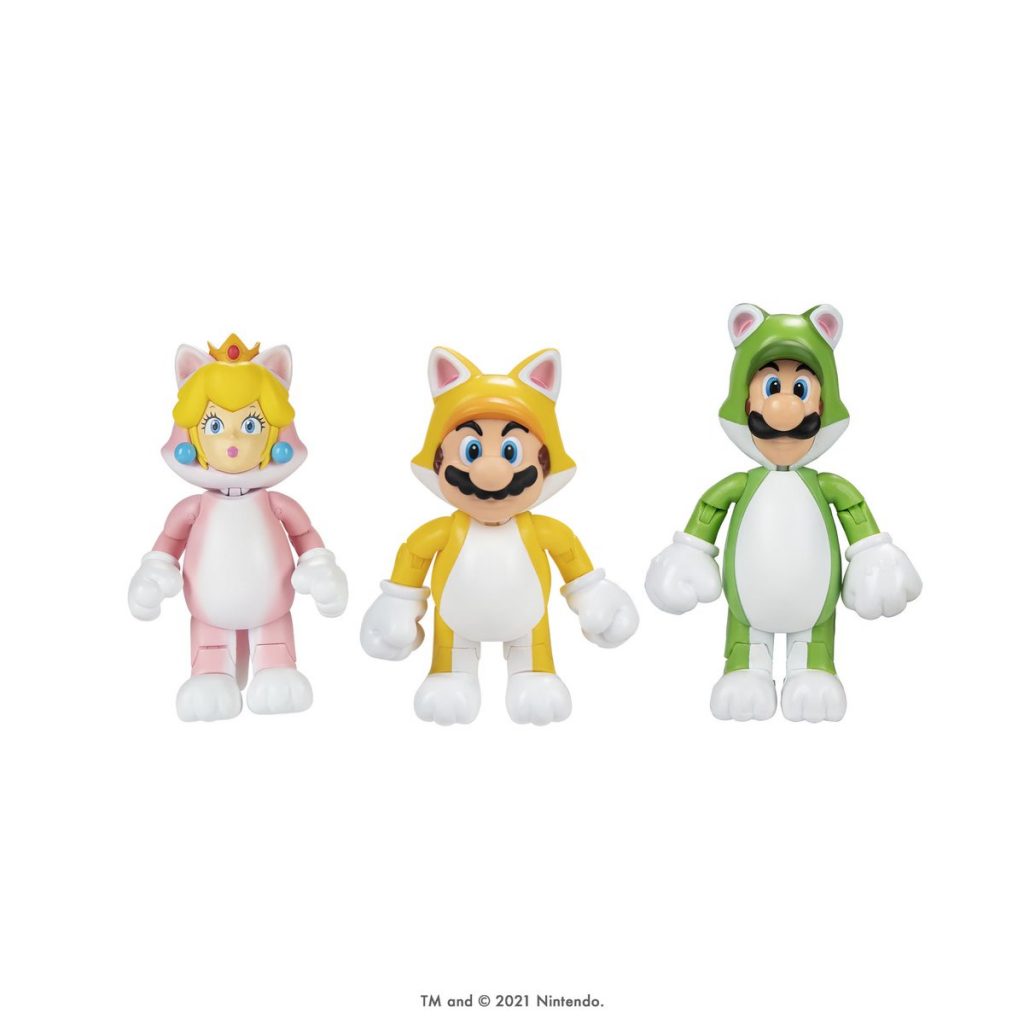 The Super Mario 3D World 3-Pack stars Cat Mario, Cat Luigi, and for the first time in this style, Cat Peach! They come with a Super Bell as well, giving you everything you need to Power-Up and play. Each of the figures is posable, with multiple articulation points that let you better recreate moments from their adventure.
The Super Mario 3D World 4" 3-Pack will pounce onto store shelves this fall, re"tail"ing for $29.99.
Leave a Comment