On the heels of Pokémon Brilliant Diamond and Shining Pearl's announcement, a brand-new Pokémon adventure was revealed. Though there'll be familiar and modern elements for sure when it comes to gameplay, this game is doing something unique for the series' world — taking us to the past.
Pokémon Legends: Arceus will take place in the Sinnoh region, but as it was before it was fully settled. Based on the Hokkaido region of Japan, elements of the indigenous Ainu people are being worked into designs and aspects of the game.
It's said people are coming from far and wide to encounter Pokémon in the area, and they'll do so in full 3D environments a la Pokémon Sword and Shield's Wild Area.
Even with that as a familiar starting point, Legends appears to be pushing things further. We see a trainer catch a Shinx, but from the field itself. No battle or separate menus, just tossing a (more prototypical) Poké Ball and the catch itself. Battles also take place in the open, with a stripped down UI per the brief bit of footage.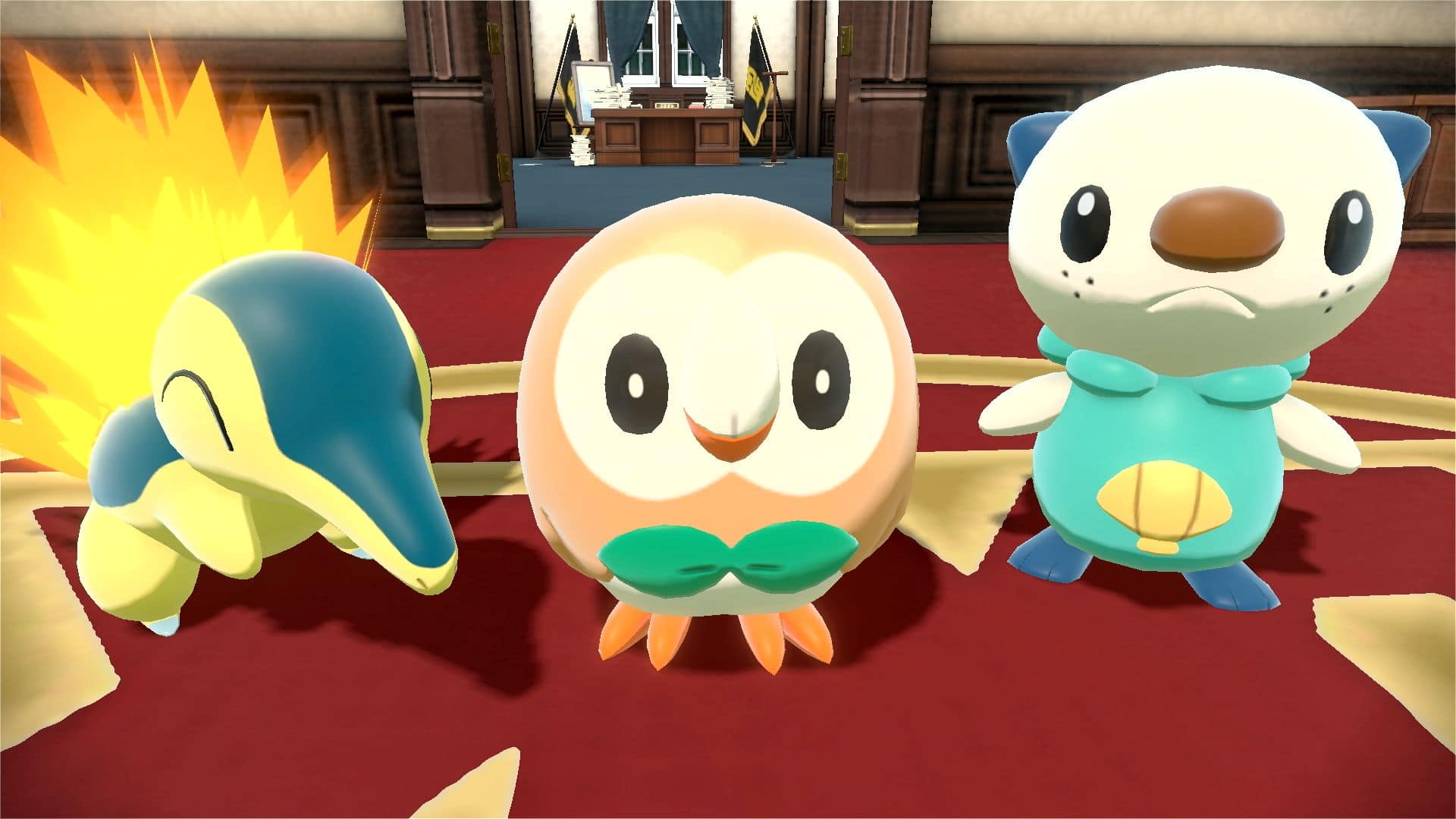 Along with those shake ups comes one other difference: Instead of the Sinnoh starter trio of Turtwig, Chimchar, and Piplup, Legends will instead let players pick from Rowlet, Cyndaquil, and Oshawott. Said to have been brought into the region, it's a unique spin on choosing a first partner compared to past games.
Learn more about the ancient and mythic history of Sinnoh, as well as the awesome power of its namesake, when Pokémon Legends: Arceus releases in early 2022.
Leave a Comment