We're almost two months away from the release of New Pokémon Snap! While we might see more of the game in a Nintendo Direct or in future announcements issued by The Pokémon Company, one thing we haven't seen too much of are pre-order bonuses. Target announced its bonus swag last month and thankfully today we see another retailer share their exclusive bonus.
Announced in an e-mail, GameStop is keeping its poster pre-order tradition alive. For New Pokémon Snap, they're offering a double-sided poster featuring the game's cover art and one of its key art illustrations. Posters will be distributed on April 30th upon picking up/purchasing the game and will be available while supplies last.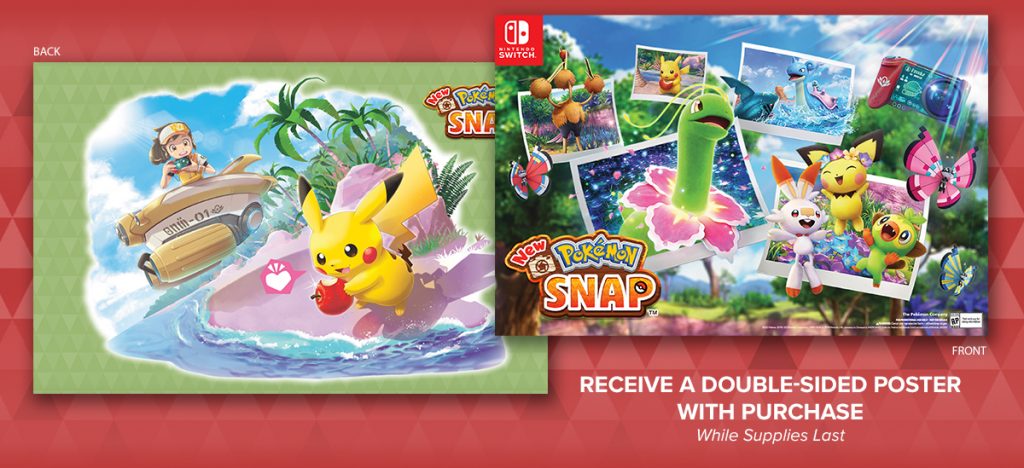 Interested in getting this poster? Then make sure to secure your pre-order for New Pokémon Snap at GameStop before the game launches on Friday, April 30th!
Leave a Comment