Yesterday, February 4th was christened Puyo Day by Sega in Japan. While the day doesn't hold any significance for the series, 2/4 can be read as Pu-Yo and it's thanks to that we're able to talk about the Puyo Puyo series' 30th Anniversary!  
It's this reason why the latest Puyo Puyo Tetris 2 DLC dropped on that particular date, but it wasn't the only thing to pop in. A new, commemorative illustration from Mark Hughes (@thesketchsektor) was released that features the four newly added characters, along with mainstays Arle and Carbuncle.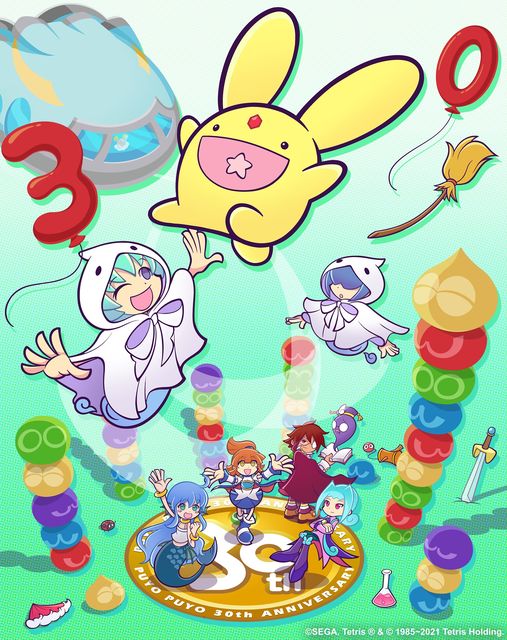 Other familiar Puyo items can be spotted around the fun, but if you ask me the best way to celebrate is to keep on playing! Be on the lookout for more on Puyo Puyo Tetris 2 updates, and Puyo series celebrations as we head towards its October 25th birthday. 
Leave a Comment