By now, you might be aware that Super Nintendo World in Japan was supposed to open tomorrow, February 4th. Unfortunately, that isn't happening due to COVID-19, but thankfully the media embargo has. As such, we have an inside look at what Super Nintendo World offers, including the unique food on tap.
First up you'll find some nicely-themed popcorn: one in the sweeter flavor of caramel peach, while the other leans into savory with mushroom cream. On top of the popcorn itself, you'll also find Super Star and Mario Kart popcorn buckets shaped for sale, along with exclusive popcorn containers.
If you're looking for some actual snacks, Super Nintendo World also has you covered. One such place is Yoshi's Snack Island. Here, you can find the Green Shell Calzone (made with Yakisoba and cheese filling), Yoshi's Hot Apple Tea, and Yoshi's Melon Lassi. Of course, there are also 1-Up Mushroom and Super Mushroom souvenir drink bottles available, too.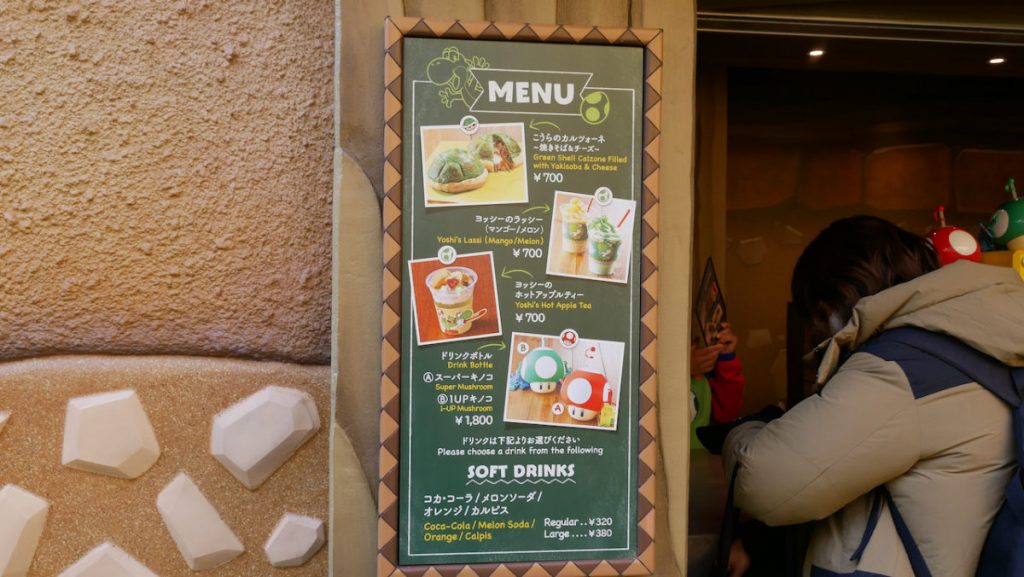 All this said, it seems like Universal went all-out in putting together it's food menu. So, hopefully when Super Nintendo World opens up we can all get our grub on with these specialty food items!
Leave a Comment