Natsume is getting closer to introducing the complete roster of bachelors and bachelorettes in Harvest Moon: One World. After meeting Jamil earlier this month, it's time to be officially introduced to one of the last two unnamed bachelorettes. Today, we're meeting Ahina from Halo Halo thanks to Natsume's new social media and blog postings: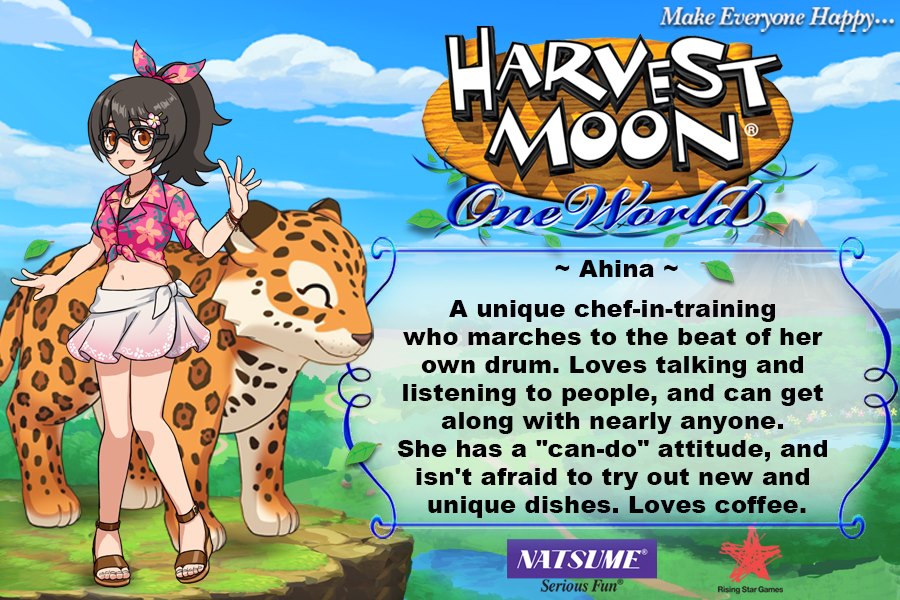 Is it time for coffee yet? This sprightly young woman doesn't need the pick-me-up, and she's raring to go any time of day. A good listener and will chat your ear off too! Visit her in Halo Halo any time.
You'll be able to meet Ahina and the rest of the marriage candidates soon! Harvest Moon: One World sprouts onto Nintendo Switch on Tuesday, March 2nd in North & South America (Friday, March 5th in Europe).
Leave a Comment