Let the introductions continue! Now that it's 2021, we're even closer to the release date of Harvest Moon: One World. As Natsume Inc. prepares for the game's release, the remaining unnamed bachelors and bachelorette are being revealed. This month we're officially meeting Jamil.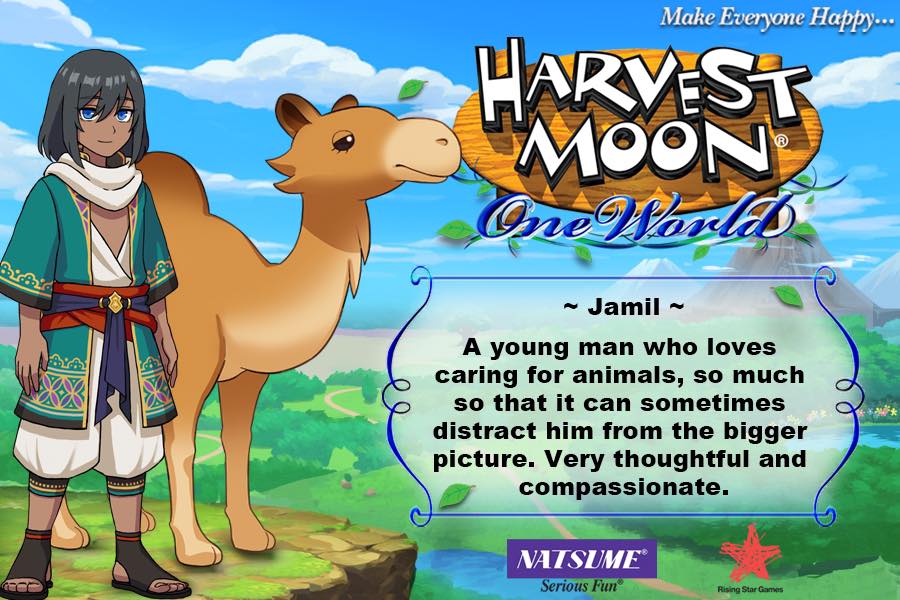 "Jamil's special touch with animals doesn't just end with the camels and other wildlife found in the desert town of Pastilla. Perhaps you'll introduce him to your cows, sheeps, and chickens?"
Now with Jamil named, the full roster of marriage candidates only has a few unnamed characters to go!
It won't be too long when the remaining three characters will be spotlighted on Natsume Inc.'s social media and community site, as Harvest Moon: One World will be available on the Nintendo Switch on Tuesday, March 2nd in North & South America (Friday, March 5th in Europe).
Leave a Comment