What better way is there to eat some homemade poffins than with an appropriate tea set? Starting Saturday, February 6th, Pokémon Trainers across Japan will get their first taste at the company's latest catalog of items dubbed the "Mysterious Tea Party." From plates and mask holders to soft high-quality plushies and tea-flavored cookies, this latest lineup of goods will focus on the popular global drink that has been masqueraded by a luminous Pokémon night. Check out the latest art print commemorating the set's upcoming release and some of the various items hitting store shelves below!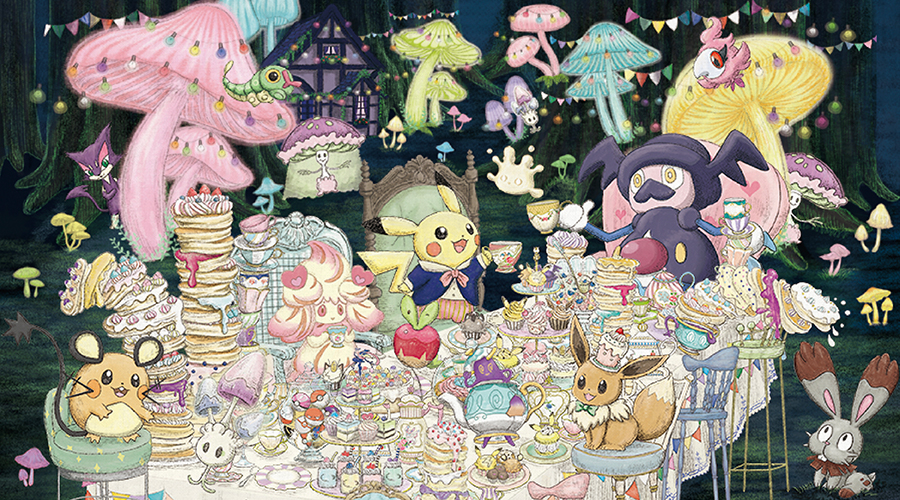 The available products in the Mysterious Tea Party set pay a heavy focus on Alcremie, Eevee, and of course Pikachu. While all the products above will hit Pokémon Center stores across Japan, the online shop will start handling pre-orders for individual items on Thursday, February 4th.
The Pokémon Company has not yet stated whether or not these products are exclusive to Center Stores, but if any of these items arrive on Amazon Japan we'll be sure to let you all know. For more Pokémon-themed teapots you can feast upon last month's Polteageist and Sinistea set!
Leave a Comment