In just a couple weeks Fire Emblem Heroes will be celebrating its 4th anniversary. There's sure to be the expected Orbs and events aplenty to mark the occasion. That isn't the only recurring tradition for the mobile game on the way, though.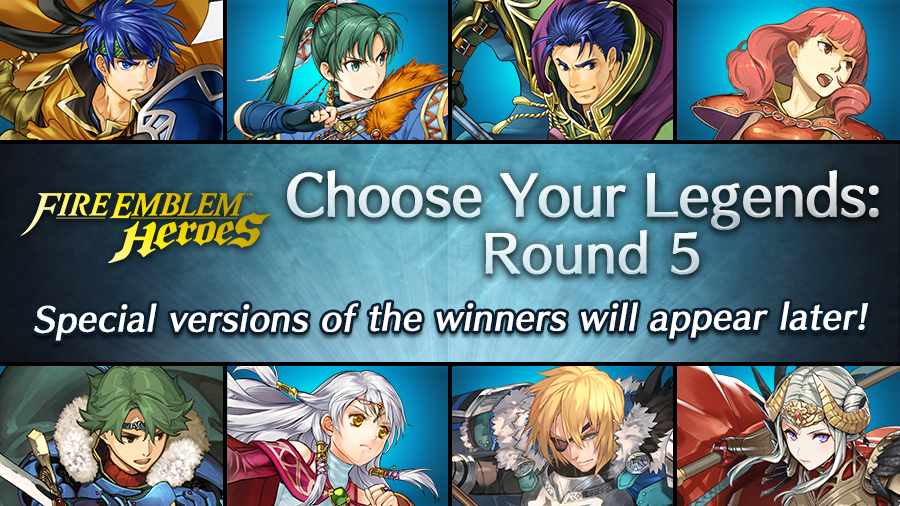 It's once again time for Choose Your Legends, the annual popularity vote that determines four lucky heroes to get special outfits and versions in game. Plenty of noteworthy characters have been featured winners or runners up in the past, the most recent batch all hailing from Fire Emblem: Three Houses.
All past winners are retired, but that still leaves hundreds to choose from. Will Marth finally get his due? Will the Black Knight stand tall for the series' villains? Or perhaps enough people will rally behind someone unexpected, like a Tokyo Mirage Sessions character? In just a few days we're sure to see a trend, with voting lasting seven days total (including today).
Be sure to cast your Battle Ballot daily and pick up some free wallpapers for the effort. No matter which four take the top spot, they're sure to be interesting once they're summonable in Fire Emblem Heroes.

Leave a Comment