Thanks to its modern setting, EarthBound safe havens took the form of hotels. On its own that's a fun little detail (and some pretty sweet music), but now Hobonichi is taking things a step further with their latest batch of Mother series goods.
【MOTHERファンのみなさまへ 1】
いままさに発売に向けて準備しているグッズがあります。ちらっとお見せいたしますが『MOTHER2』に登場するホテルにもしも宿泊記念グッズがあったら…という設定でつくったホテルキーリングとステッカーのセットです。それで、お願いがあります(続→) pic.twitter.com/ZTgVfDYrBA

— ほぼ日MOTHERプロジェクト (@hobonichimother) January 7, 2021
Now fans of the game and series will be able to pick up keyrings modeled after the hotels from six of EarthBound's towns. Onett, Twoson, Threed, Fourside, Summers, and Scaraba. Though they're all shaped the same, each will be in a distinct color and have its own accompanying logo for the hotel. Likewise, different character (and beach chair) sprites will appear on the backs, and those spiffy logos will all be included as a sticker with each keyring.
In a very Mother series move, Hobonichi is also asking fans to send in their memories of each of the towns. These will potentially be included on each keyring's corresponding product page. These will be available in late January, and like most of the Mother Project goods will likely be available for import.
Gallery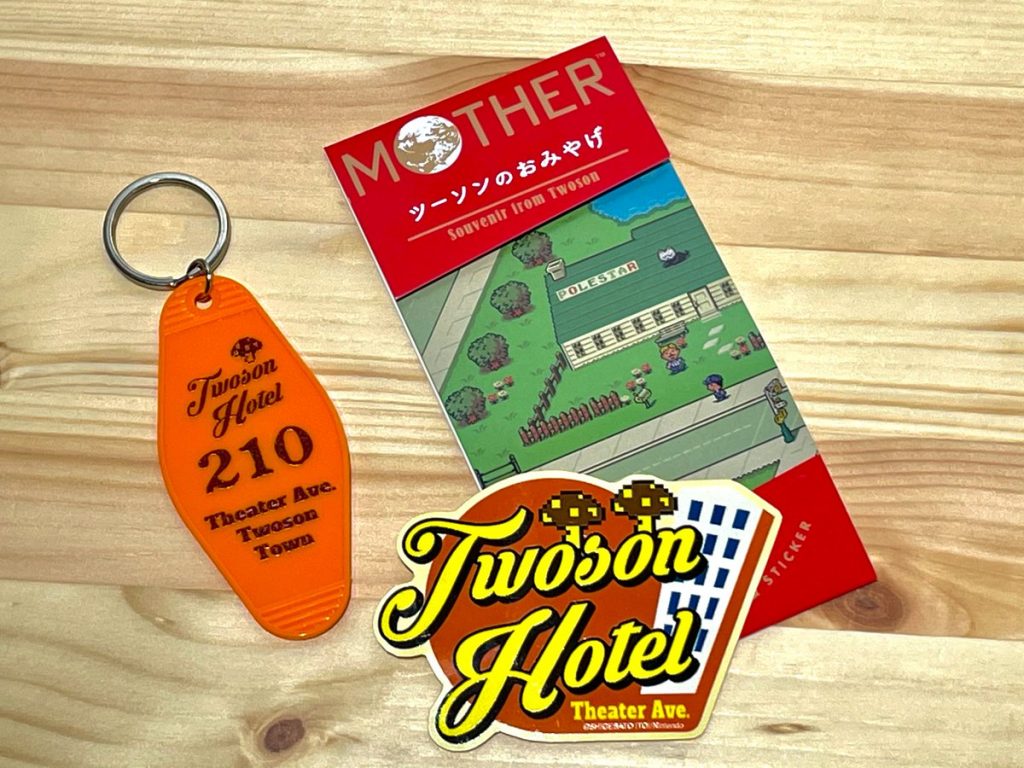 Leave a Comment