The last time Capcom pushed a "mini" system in the vein of Nintendo's NES and SNES Classics, it was more of a "macro" device, being two arcade sticks inside a massive Capcom logo. This next attempt is decidedly more compact, but it's still a little bulkier than you might expect.
As spotted on Amazon Japan, the Capcom "Retro Machine" is meant to simultaneously evoke arcade cabinets and CRT displays, with an arcade stick, a bulky screen, and even a rotating dial for volume.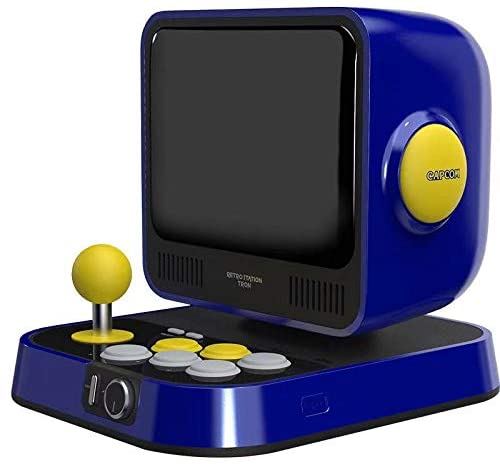 The device includes 10 games – five from Mega Man, and five from Street Fighter. Here's the full list:
Mega Man: The Power Battle
Mega Man 2: The Power Fighters
Mega Man X
Mega Man Soccer
Mega Man & Bass
Street Fighter II
Street Fighter II' Champion Edition
Super Street Fighter II
Super Street Fighter II Turbo
Super Puzzle Fighter II Turbo
The Capcom Retro Station will be stocked in Japan from December 1st for 21,780 yen (around $209 USD).

Leave a Comment