It may take some time for this pocket monster to join your café crew, but rest assured he will be awake on the job. Pokémon Café Mix will be bringing the fan-favorite dopey Pokémon, Galarian Slowpoke, to its establishments for a limited time. From Wednesday, November 18th to Wednesday, December 2nd, players can aim to raise Galarian Slowpoke's satisfaction level in exchange for another addition to their ongoing staff list. It may be one of the slowest Pokémon, but be sure to work with your team quickly before Galarian Slowpoke leaves!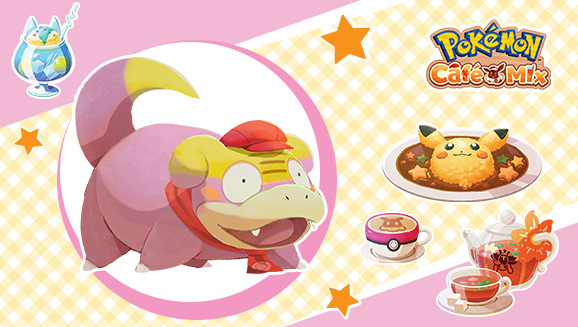 On top of Galarian Slowpoke, Piplup will also become obtainable with the latest update. However, the new regular café visitor only appears upon starting the most recently added levels. For those craving to create more delicious sweets, orders 551 to 600 have been added to the main game, along with Master Café orders 276 through 300. Make enough progress and eventually, the Water-type penguin will slide right into your workforce.
Pokémon Café Mix is free to play on Nintendo Switch and mobile/smart devices.
Leave a Comment