Sakuna: Of Rice and Ruin released for Nintendo Switch today, and we thought it would be fun to celebrate the occasion by sharing some photos of the gorgeous Divine Edition. Our very own Ricky Berg was kind enough to take glamour shots of the game and all of the contents that come with it (all provided to us, courtesy of XSeed Games). Included are the following items: a 3-disc soundtrack, a 130 page artbook, and a Japanese omamori charm — all packed inside a custom box with an exclusive illustration.
Check out our gallery below to get a fun visual sense of what you can expect when you unbox the Divine Edition.
Interested in learning more about Sakuna? We covered a number of details about it when the game was first announced. And if you're looking to add this edition to your own collection, check out the listing on Amazon!
Gallery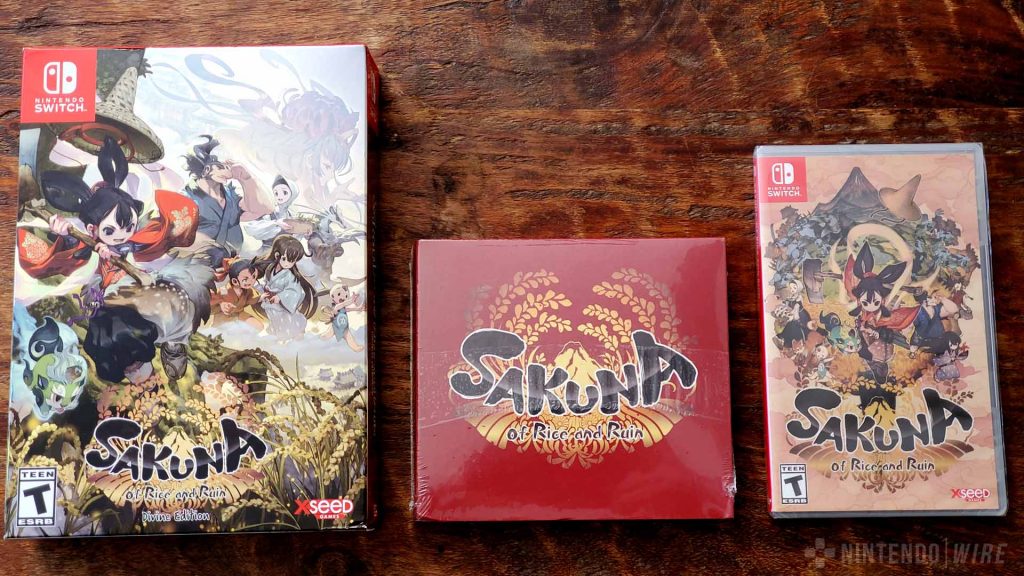 Leave a Comment