Ring Fit Adventure has remained a strong seller despite its availability being on the low side. In America (or at least near to me) that's stabilized a bit, but copies continue to be difficult to purchase in Japan. If you're hoping your sweat can be shiny and beautiful and to shed some quarantine pounds, though, a new Switch bundle has been announced for the region starring the fitness game phenom.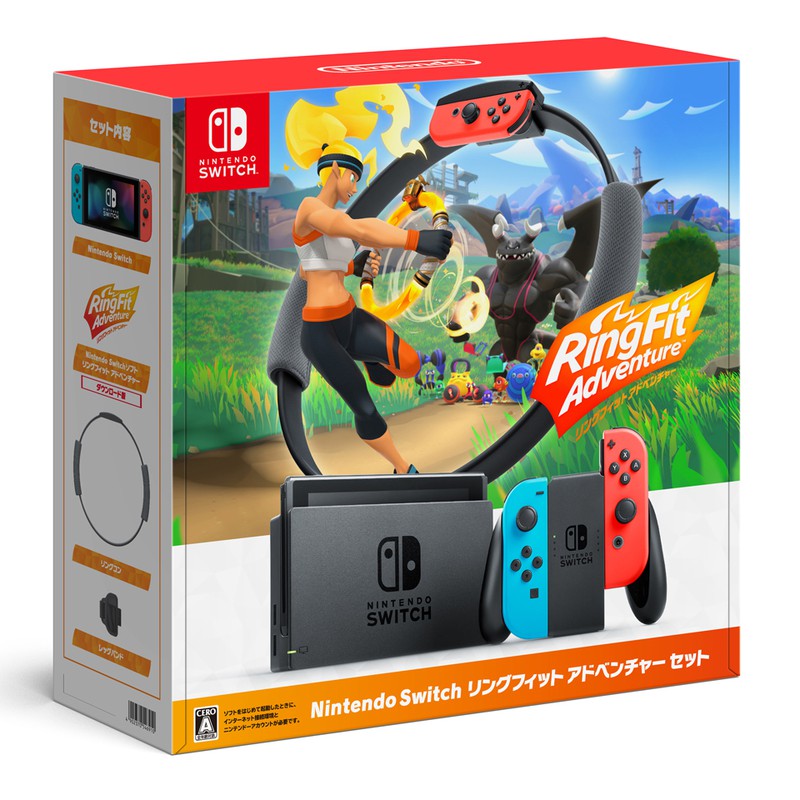 Featuring a standard Switch with Neon Red and Blue Joy-Con, as well as the Ring Fit Adventure game, Ring-Con, and leg strap; it's bound to stretch out the game's sales figures even further.
The Ring Fit Adventure Switch bundle will sell for 37,960 yen (about $360). This trims a bit of the price to keep you and your wallet feeling fit, and will arrive November 20th. No overseas bundles have been announced at this time, though in Japan this day will also bring controller bundles for Splatoon 2 and Super Mario Party.
Leave a Comment