With Pikmin 3 Deluxe debuting onto the Nintendo Switch later this week, some new swag has suddenly appeared on our radar. Courtesy of Target, the retailer is offering another free with purchase deal. Similar to their Super Mario 3D All-Stars release in September, all in-store purchases of Pikmin 3 Deluxe will receive a free, exclusive item (while supplies last). 
What is this thing? Luckily, Target has a name for it, so it doesn't have to be named by the captains of the S.S. Drake. Behold the tech badge in its online ad glory!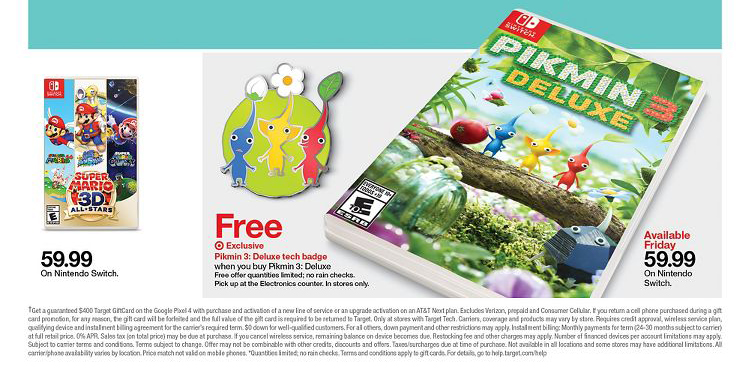 Perfect to decorate your phone, tablet, laptop, etc., this tech badge features the first three Pikmin types – red, blue, and yellow Pikmin. If you want it, you'll have to purchase Pikmin 3 Deluxe at your local Target beginning this Friday, October 30th.
Leave a Comment