Released earlier this month for Nintendo Switch Online members, Super Mario Bros. 35 is getting its first in-game event. Set aside some time this weekend and make sure you collect every last coin during Super Mario Bros. 35 Coin King Clash #1.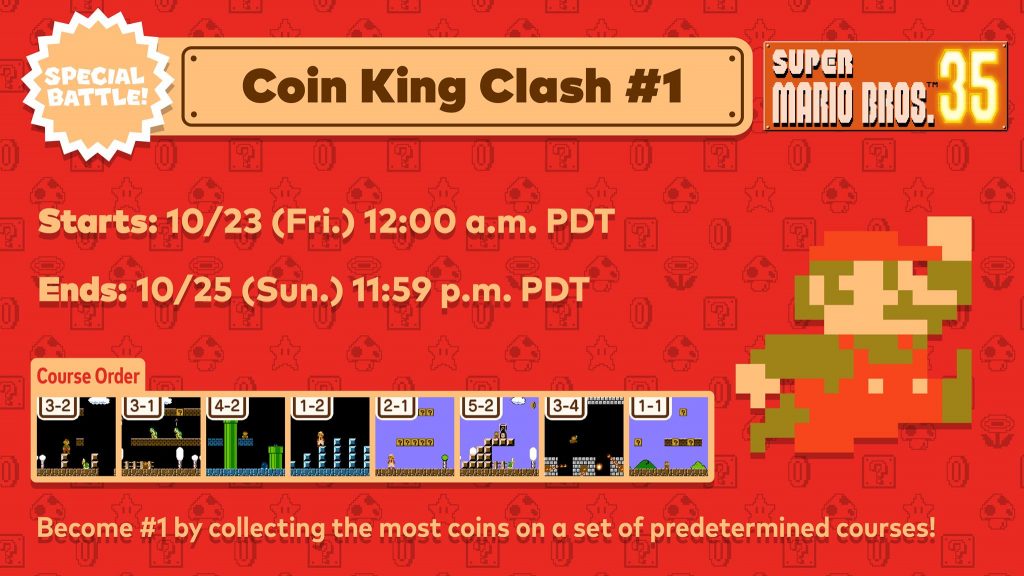 Shared on Nintendo's social media channels, players will be taken on a chaotic platforming ride on a pre-determined set of course. Your main goal, besides surviving, is to collect as many coins as you can!
The event is only here for a limited time. It starts on Friday, October 23rd, at 12 a.m. PT and ends on Sunday, October 25th, at 11:59 p.m. PT.
Leave a Comment