Keep your eyes open, Pokémon Café owners! After dressing up the café in some spooktacular decorations, we have some new visitors stopping by and we can persuade them to join our staff with a new dish and puzzles to solve!
Orders 451 – 500 are now available, and along the way, you'll upgrade your café by adding the Scorbunny Berry Sandwich to your menu. While you're sending out plates, you may meet Bewear and… an odd-looking Pikachu?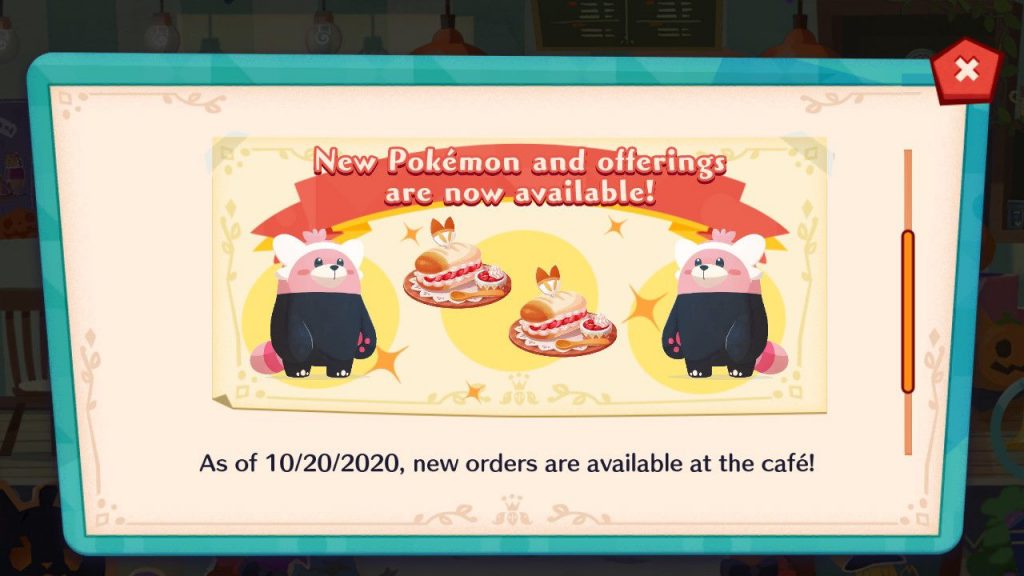 Ah! It's Mimikyu! The lonely Ghost- and Fairy-type Pokémon will only join your staff thanks to the new team mechanic/play-style that's been introduced. That means it's time to collect more stars! That's not all for the Pikachu imposter. Whenever you take a break and invite a couple of Pokémon to join you for a special tea-time, you'll end up serving a Mimikyu inspired dish, "Mimikyu Frightful Feast". If it looks familiar that's because it was served at the Pokémon Café in Japan!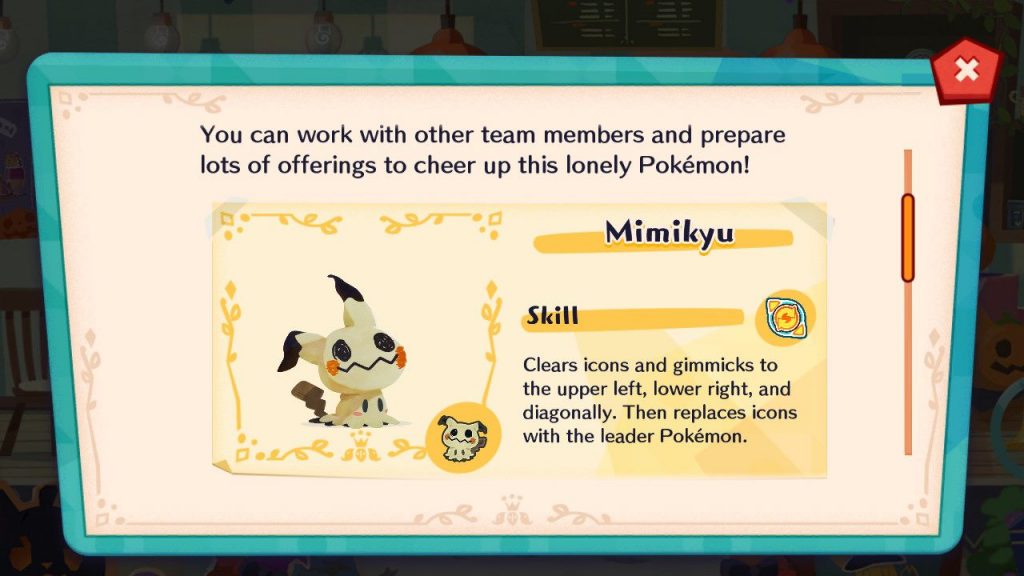 Don't wait too long to collect your candy- I mean stars. All the Halloween-theming and Mimikyu will only be available in-game until Tuesday, November 3rd, at 10:59 p.m. PT.   
Leave a Comment