While Pokémon Café eateries are limited to Japan, that doesn't mean us Pokémon Trainers from all over the world can't see what's being added to the menu. Add in the fact that dishes from the puzzle game Pokémon Café Mix are being offered for a limited time, and we're spoiled with what's to come in future updates and extremely jealous.
Today is one of those days. Detailed in a brand new blog post, the café's first Halloween 2020 dish has appeared and it stars none other than Mimikyu!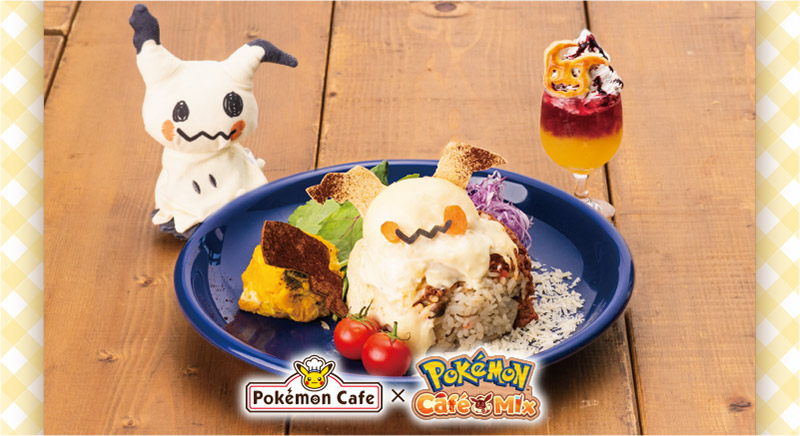 Sold altogether, this "Mimikyu Feast Halloween" meal comes with the following for ¥3,309 (tax included): a Cheese Doria main dish, two-layered fruit juice-based drink, and a mask case! The design for the mask case hasn't been unveiled yet, but it's sure to be extremely cute, spooky, or spooky-cute. This edible Mimikyu-inspired dish will only be here for a limited time though. You can place your order starting on Saturday, September 26th, and enjoy it until it disappears on Sunday, November 8th.
Now for us Pokémon Café Mix players, we can eagerly await this dish's arrival in-game and hope that Mimikyu is added to the café customers (and staff) list too!
Leave a Comment