UPDATE: With Nintendo bringing back Splatoon 2's Splatoween (a.k.a. Halloween-themed Splatfest) this year, it also means that some spooky headgear is returning! Yes, the Kyonshi Hat, Li'l Devil Horns, a Hockey Mask, and the Anglerfish Mask are back. The way to get them is still the same. Turn on your Nintendo Switch, go to the News app, check out the Splatoon 2 news channel (search for Squid Research Lab), and find the "Free in-game gear!" post. Once selected, you'll want to scroll to the bottom of the post and select the "Free Gear!" button.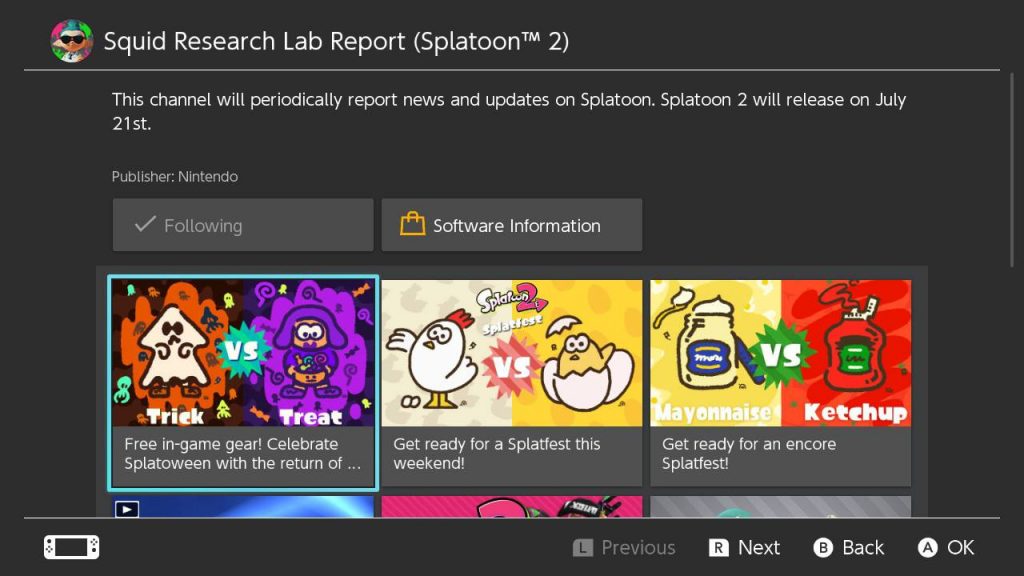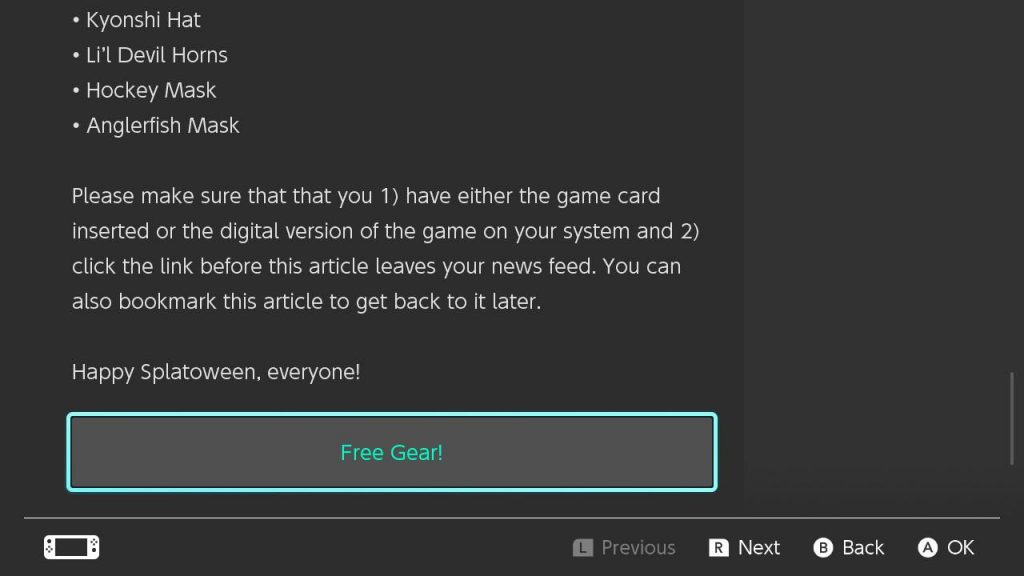 Now you'll be ready to celebrate Splatoween in style! The festivities begin on Friday, October 30th, at 3 p.m. PT and last until Sunday, November 1st, at 2 p.m. PT.
---
This article was originally posted on October 5th, 2018, and written by Ricky Berg.
The decorations might not be up yet, but it's time to start getting in the holiday spirit for Inkopolis Square's upcoming fright-filled makeover. Splatoween is coming to Splatoon 2 and you can already choose your side. Are you all about a spooky costume and the occasional bit of vandalism? Or do you just want to go to town and grab as many sweets as you can? Whichever side you fall on for this Trick or Treat Splatfest, you can also get in the spirit of things with a few free gifts.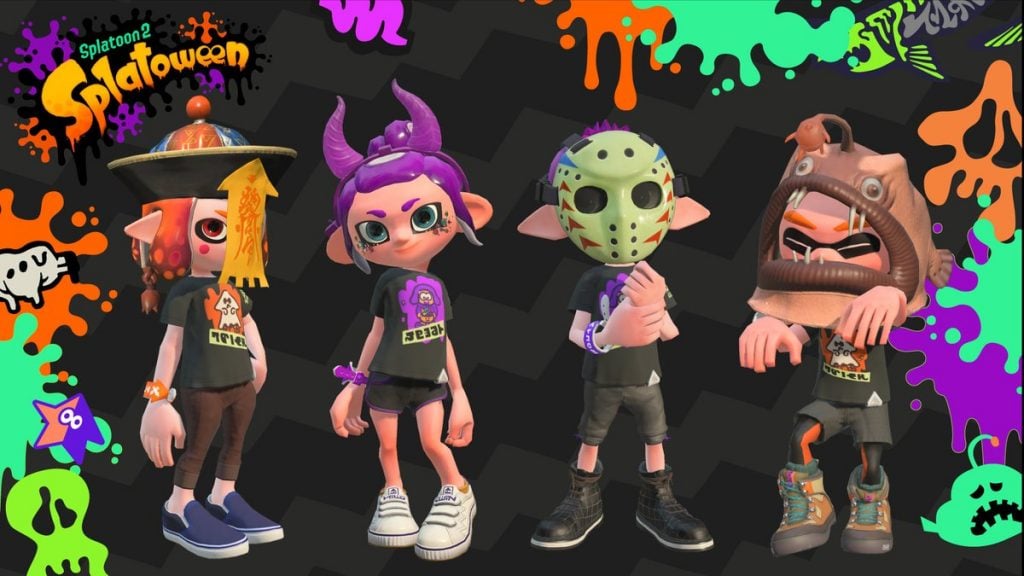 Rather than just get them in-game, you'll want to head to the Switch News channel on your console's home screen. Once you're on, find the latest post from the Squid Research Lab. It's on the front page seeing as it's a fairly new posting — make sure to claim it ASAP so you don't miss out! You'll also want to have your copy of the game either inserted or downloaded to the system when you grab your swag.
Once you do that, a box will appear in Inkopolis Square with four pieces of headwear: the Kyonshi Hat, Li'l Devil Horns, a Hockey Mask, and the Anglerfish Mask. All of them have three ability slots and come with some all around handy skills for their main slot, too.
Once you're all dressed and signed up for Splatoween, all that's left to do is practice and wait for it to begin on October 19th.
Leave a Comment