Update: Nintendo has confirmed that this Fortnite-themed Nintendo Switch Unit will be available in Japan. Releasing on Friday, November 6th (and accepting pre-orders starting on Saturday, October 31st), Fortnite fans in Japan can add this special Fortnite bundle to their collection, and reap the benefits of the digital in-game bonuses.
Now we just need to wait for Nintendo's North American divisions to confirm if/when this bundle will be available. Perhaps it'll debut during Black Friday/Cyber Monday shopping weekend? Luckily, we'll find out soon enough!
---
---
Yet another limited edition Nintendo Switch has been announced, and this time it's themed around Fortnite!
Currently confirmed for just Europe, the Switch is being released to celebrate the fact Fortnite is the most-downloaded game in the region. The free-to-play game will be pre-installed on the new system, and owners will also get the Wild Cat skin and 2000 V-Bucks.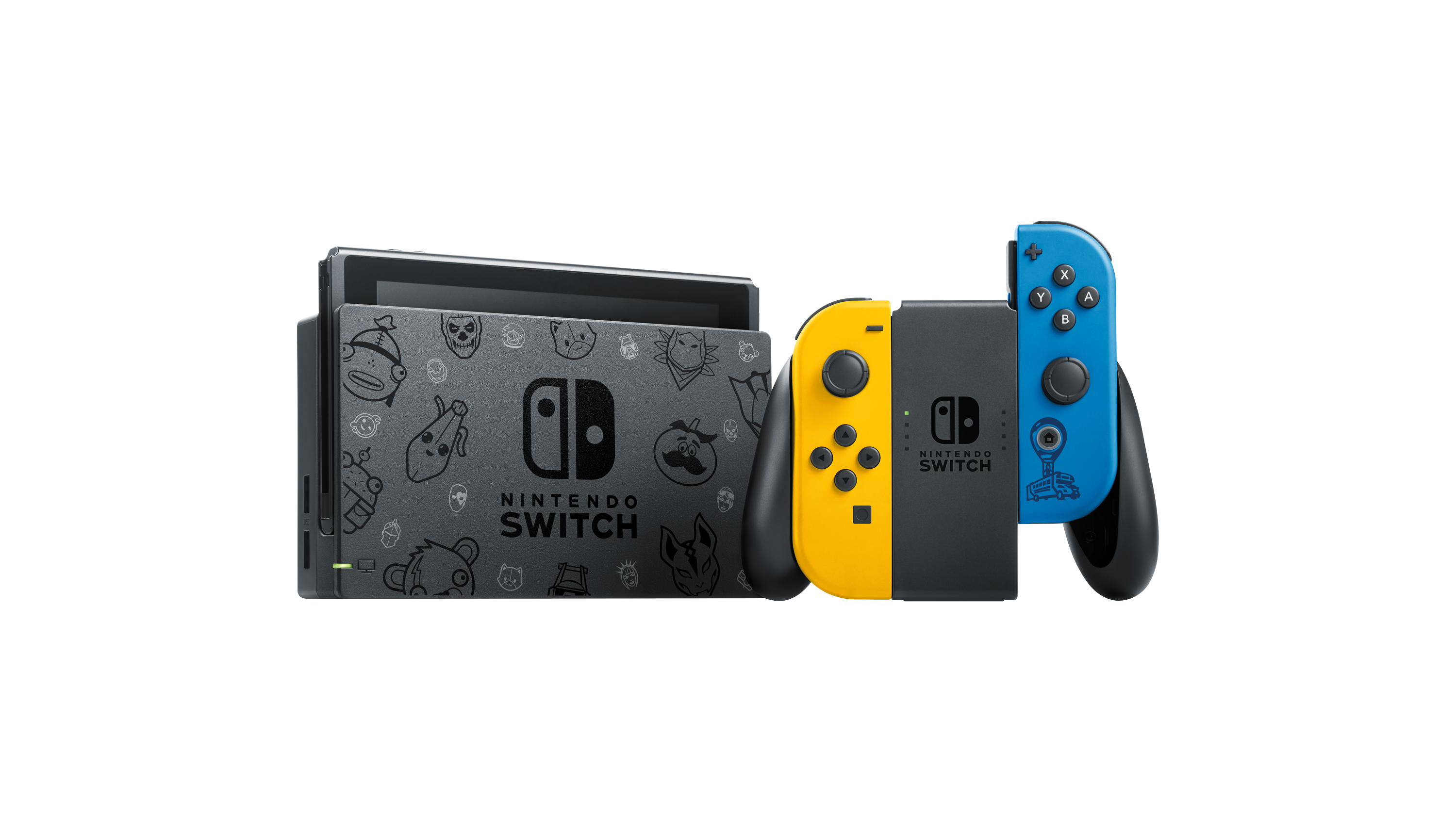 As for the design, it'll have yellow and blue Joy-Con (with the latter featuring an image of the Battle Bus) and the back of the system plus the dock itself feature the faces of Peely, Fishstick, and Meowcles.
The Fortnite Switch will land in Europe on October 30th.
Leave a Comment