Thanks to Toby Fox sharing some Undertale concert plans, we already knew the indie game that touched millions is set to celebrate its 5th Anniversary in a big way. That's not limited to the west either, as Famitsu is giving the game a cover treatment for its milestone featuring both an anniversary logo and a special cover from Fox and artist Temmie.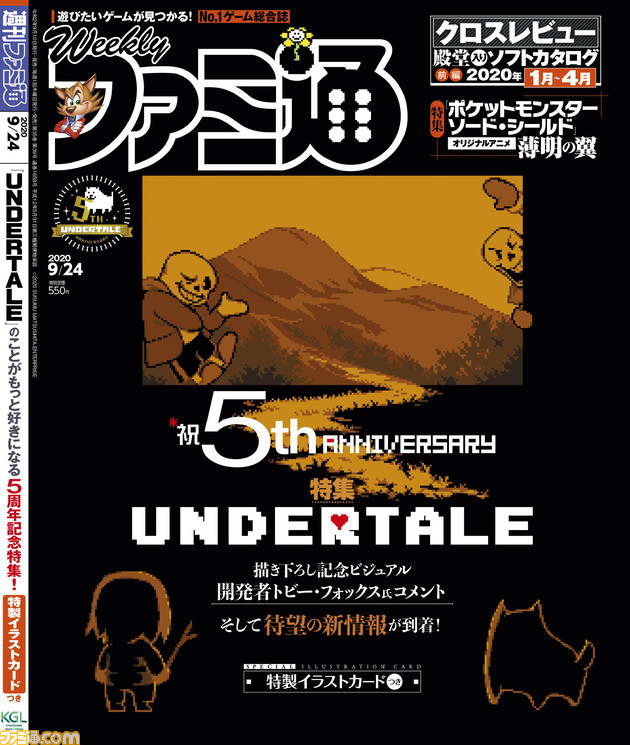 Along with that a full two page spread will be given for the game, and its spiritual successor Delatrune will also get some attention. The game's second chapter got a new screenshot in the issue and some details, shown below courtesy of Japanese Nintendo.
With the magazine released, Fox followed up by stating that further info on Deltarune Chapter 2 would be provided on the anniversary date itself, September 15th.

Famitsu is out! There's a really brief update about DR in it. However, even if you can't read it, don't worry! I'm planning to give a detailed status update about how the game's development is going on the anniversary.

— tobyfox (@tobyfox) September 9, 2020
Leave a Comment