We're less than two weeks away from Super Mario 3D All-Stars' release! While the game did go up for pre-order the same day Nintendo announced its existence, it has taken a few days for the pre-order bonuses to appear. 
Walmart announced their's first, a set of stickers representing each game included in the 3D All-Stars collection. Today though, it's GameStop's turn.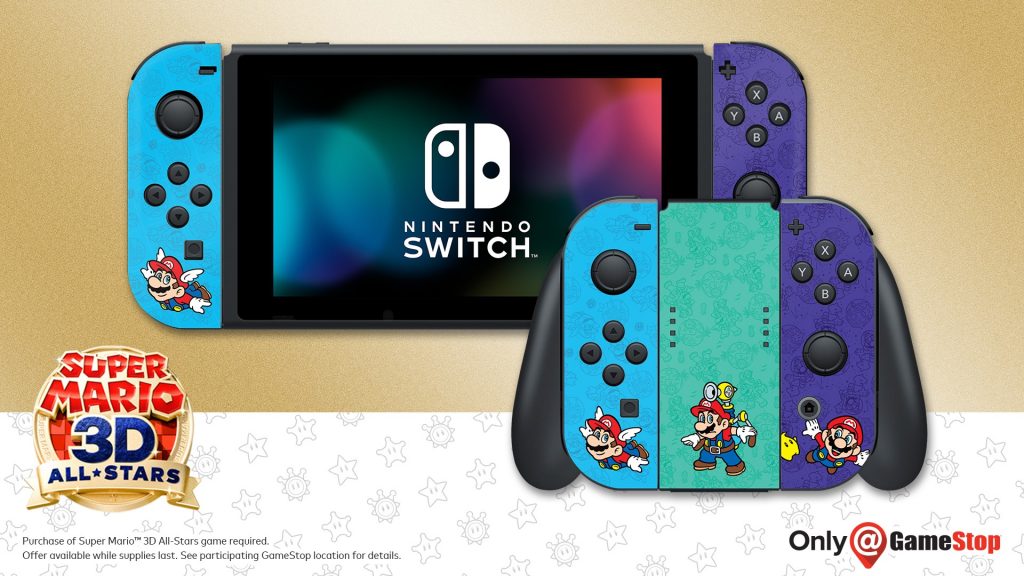 Announced on GameStop's social media channels, pre-orders of Super Mario 3D All-Stars will come with a set of Joy-Con covers while supplies last. Sporting the pin artwork from the Super Mario 35th Anniversary pin set, each cover spotlights a well-loved Super Mario game. Left Joy-Con is ready to soar in honor of Super Mario 64, whereas the Right Joy-Con is shooting for the stars ala Super Mario Galaxy. As for Super Mario Sunshine, our heroic plumber Mario and F.L.U.D.D. will be on patrol on the Joy-Con Grip. 
If this pre-order bonus screams "must-have swag" to you, then you can pre-order your copy of Super Mario 3D All-Stars for the Nintendo Switch on GameStop.com. 
Leave a Comment