As part of today's maelstrom of Mario, Nintendo of Japan has announced an online competition across three games with some premium prizes up for grabs. The Super Mario Bros. 35th Anniversary Grand Prix will test players in Super Mario Maker 2, Super Smash Bros. Ultimate, and Splatoon 2. Though that last one may be Mario-less, this will coincide with its just announced Super Mario Bros. Splatfest.
While these events were announced for America as well during the Super Mario Bros. 35th Anniversary Direct, no mention was made of the collectible medals that will be given to high performing participants. Both the 100 top placing players and 200 lottery winners in each game will receive a medal adorned with both the game's logo and the Mario 35th Anniversary logo on the reverse. For Splatoon 2, that's flipped instead to the top 100 from each Splatfest team, and 100 lottery-drawn winners.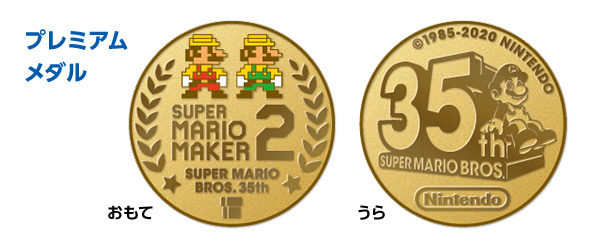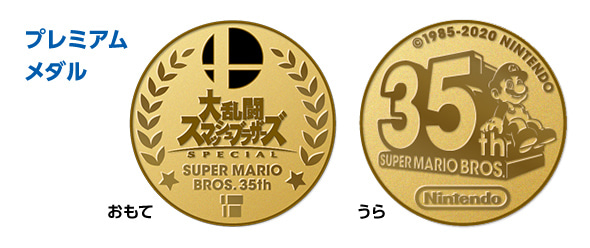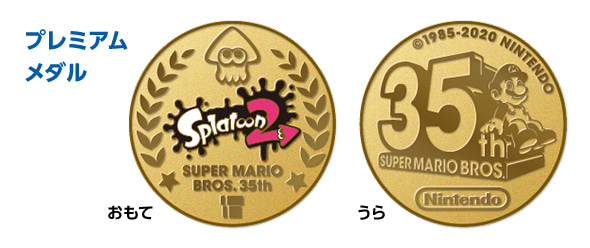 Again, these appear to be Japan-only at this time, though there may be hope for these medals being available in some capacity otherwise. As-is, they're limited to 900 pieces total across the three games, meaning only the best Mario masters will be able to clinch one of each. Keep an eye out for this and other Mario related events and news throughout the rest of the year.
Leave a Comment